Odo Park: The Combination of Blue and Green in Fukuoka City
Written by : Sadia Tabassum
Fukuoka is the capital city of Fukuoka Prefecture. It is located on the northern shore of Kyushu island. This city is the most populous city on the island, followed by Kitakyushu.
Fukuoka is rich with historical, cultural festivals and buildings which have been passed down through generations.
You can find the cherry blossoms and Hakata Dontaku Port festival in summer. In autumn, the streets lined with colorful Japanese zelkova and ginkgo trees. Then in winter, the city is lit with colorful illumination.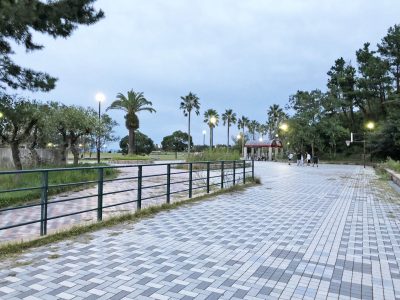 In that Fukuoka city, there is a recommended place for you who like sea and greenery.
Odo Park in Fukuoka is the kind of place where you can find both of these beauties together.
This is also a great place for outdoor fun with friends and family.
Most of the people come with their children, family, and friends for a day long relaxation and spending a quality time with each other.
Access
25 min walk (or 5 min walk by taxi) from Meinohama station on Fukuoka subway kuko line
The park is located on a coastal strip of prime real estate adjacent to the Fukuoka Yacht Harbor. The beach is shallow and popular with kids. Oceanside walkways ring the park. You can find it more beautiful by walk it in a slow and relaxed manner. With Noko Island, sailboats and the surrounding bay in the background, the views are marvelous and it's one of the most scenic places in the city.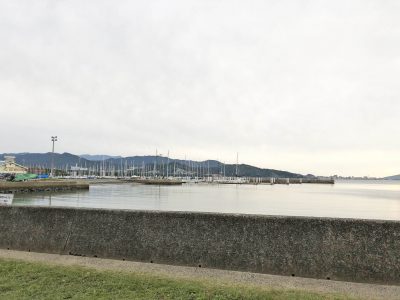 There is a children's playground with various types of interesting jungle gym apparatus, a shrine, BBQ place, heart melting views of the ocean, and lots of grassy spaces, including an 18,500 square meter wide-open ground, a central pathway that winds its way through the park.
BBQ area inside the park is quite large, which you can rent for 100 yen/person start from the elementary school age.
More information about BBQ area here (in Japanese).
If you need anything for the BBQ, there is a supermarket called "Food Way" near the car parking area of the park. Use Halal Gourmet Japan Application new feature to help you find muslim friendly product.
Prayer
There is no prayer room near this area but there are toilet and washing area in the park where you can perform ablution then you can do pray at the grassy area with fewer people. Don't forget to bring prayer mat along.
About Odo Park
Address

1855-1, Odo 2-chome, Nishi-ku, Fukuoka

open

Varies by facility

Close

Varies by facility

Website

http://www.kankyo-k.co.jp/odopark/ (in Japanese only)