Excellent Wagyu With Only 3,300 yen!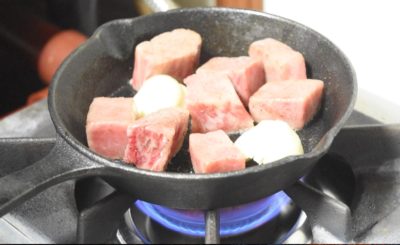 High demand and popularity of Halal wagyu made it has not caught up with production.
3 te café that started to serve halal wagyu since a year ago, is full with reservations from Muslims who want to feel the melting sensation due to the excellent softness of the meat.
▼Article published on Dec 2017
Halal Kobe Beef in the Center of Osaka City! 3 min walk from Shinsaibashi, "3tecafe" is becoming hot topic!
With the popularity of halal wagyu made it available in high price which not everyone can spend.
(Vary according to part of the meat, commonly ranged from 10,000~30,000 yen)
On the other hand, 3 te café wants more Muslims to enjoy the delicious wagyu, so they offer halal wagyu meals in reasonable price!
Arranged With Vivid Vegetables Makes It Look Beautiful and Instagrammable!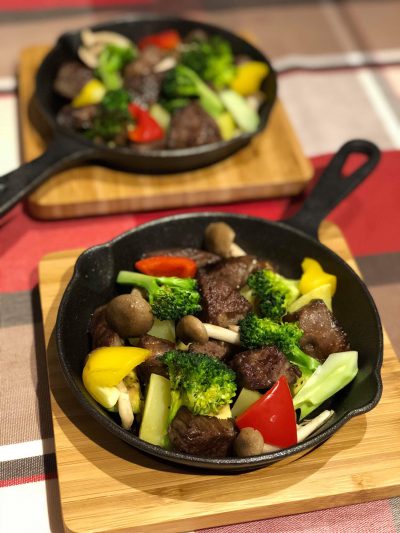 Previous menu was Halal Kobe beef steak course with price 6,500 yen (100 g) that was already reasonable. And this time, halal wagyu menu has been cut surprisingly a half price into 3,300 yen.
With the same quantity 100g and has not that different appearance with Kobe beef、wagyu meat used in this menu is not only Kobe beef but also domestic beef (kokusan-gyu). That's why 3 te café can provides in this surprisingly reasonable price.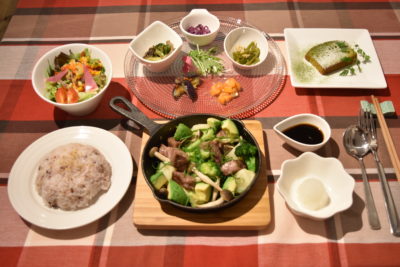 The course consists of appetizer, side dish, main wagyu, matcha pound cake.
It is merely available wagyu with this price.
Not Only Because of The Taste!? Three Reason Why Travelers Visit 3 te cafe
Convenient Access!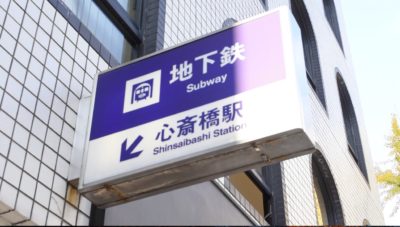 No need to worry even it's your first time visiting the area.
This café is located 3 min walk from Shinsaibashi Station in the center of Osaka, a great place to stop by!
Muslim Friendly Restaurant!
3tecafe also has equipment to pray.
From wudu' space, prayer mat, qiblat mark, everything needed for pray are fully equipped.
So Muslims can have a visit in ease.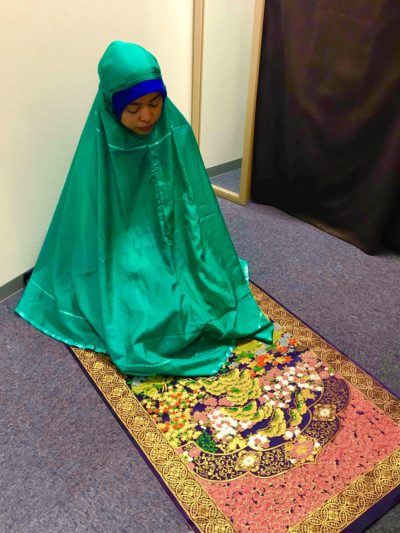 Souvenirs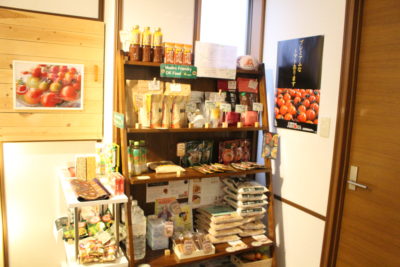 In 3tecafe, there are various of items that is very suitable for souvenirs, from snacks such as baumkuchen, Japanese seasonings and foodstuffs such as ponzu sauce and noodle, until the Kyoto's traditional prayer mat.
The rich variety of muslim friendly souvenirs is one of the popularity secret of 3tecafe.
Want to Try More Delicious Meal Even Have to Pay More?(No Reservation Needed)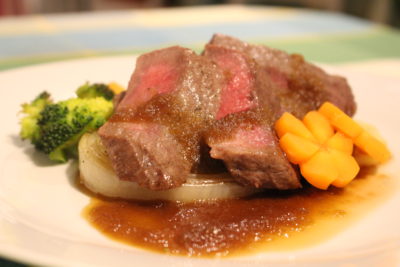 3 te café has received requests from Muslim customers who wants to have more volume of meat, so they also have steak course of round steak and tenderloin steak
▼Article published on March 2018
Halal Kobe Beef in Osaka! New Menu at the Popular "3 te café"!
Round steak and tenderloin steak was menu with reservation, but start from this month, you can enjoy these meals without reservation.
For those who wants to have it while traveling or worry in making reservation in Japanese, no need to worry anymore!
If you come to Osaka, please have a visit to 3tecafe!
▼There is a Youtube videofor 3tecafe too! Please take a look below.

3 te cafe
Open

Lunch:11:30〜16:00 / Dinnes:18:00〜22:00

Close

Monday (lunch)

Address

1-10-17 Sinsaibasipoporo Bld.2F, Nishishinsaibashi, Chuo-ku, Osaka

Facebook

Web

Reservation

Halal Gourmet Japan