Recommended "Shibuya Halal Food Tour" With Washoku Club!
Looking for something not touristy?
Most of tourists will go for sightseeing, or maybe got a tour guide that brings you to places according to what is listed in guide book. However, feel local, get new yet fresh information while enjoy halal foods at the same package is not easy to do it by yourself.
Shibuya has been a very popular spot visited by foreign tourists, well-known with its memorable Hachiko statue and the busy Shibuya crossing, crossed by thousands of people that amazed the world.
There in Shibuya, you can feel like local, get memorable experiences, and enjoy the most delicious halal foods in the area at ease with Washoku Club.
What is Washoku Club?
Washoku Club is food tour guide service founded by Mr. Adam from Egypt on 2016. Before Mr. Adam came to Japan, he was active as a tour guide in Egypt, so he has a lot of experiences and knowledge about tourism. Now he put the skill on his work as a tour guide in Japan with rich experiences in guiding tourists from various countries to travel to more than 20 cities in Japan.
Washoku club engages with 27 professional and experienced tour guides spreading across Japan, both Japanese and foreigner.
Washoku Club carries out many kinds of city food tours in various places in Japan, so tourists can experience Japanese culture, tradition and manner at the same time.
More about Washoku Club here!
"Shibuya Halal Food Tour", Enjoy the Hustle Bustle Shibuya with Delicious Halal Japanese Foods!
In Shibuya, there are lots of famous sightseeing spots such as Hachiko statue or Shibuya crossing, as well as Japanese hidden and local culture which you will only find in Shibuya.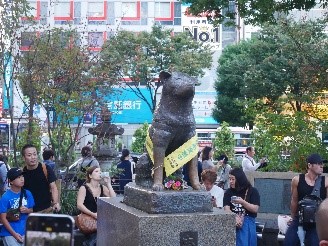 However, for the people who visited Shibuya for the first time, there must be lots of things makes them worried about like "where should we go?" or "where we can eat delicious halal food around here?".
So we would like to recommend you to join "Shibuya Halal Food Tour" with Washoku Club!
Shibuya Halal Food Tour brings you to enjoy the most fantastic halal Japanese foods and explore the hidden area in the busy iconic Shibuya. Meet your guide at meeting point green train in front of the Hachiko statue and enjoy the most energetic district in Tokyo, Shibuya for 4 hours full-service!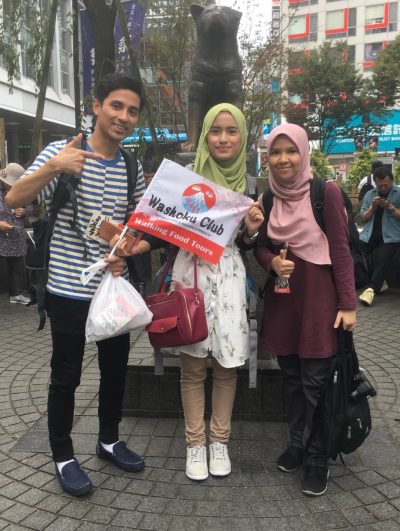 Washoku Club's guide will show you around the famous spots in Shibuya, share useful information of Shibuya, and bring you to the special yet hidden and undiscovered places that even Japanese people don't know about!
Of course, you will enjoy the delicious halal Japanese foods! They will take you to the excellent restaurants which was carefully selected by Washoku Club from lots of restaurants in Shibuya, from sushi to tasty Japanese beef yakiniku!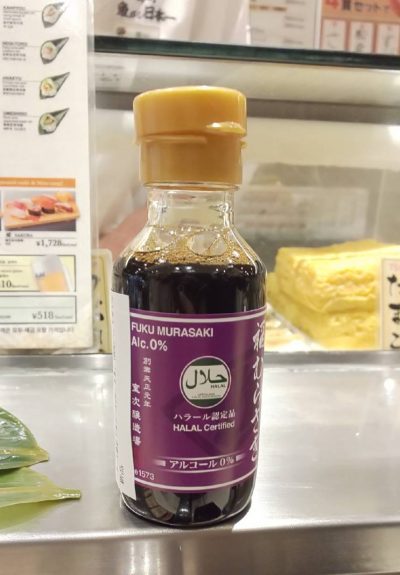 After having dinner at the selected halal restaurant, tour guide will take you to enjoy Japanese traditional dessert! There you can choose any dessert you want.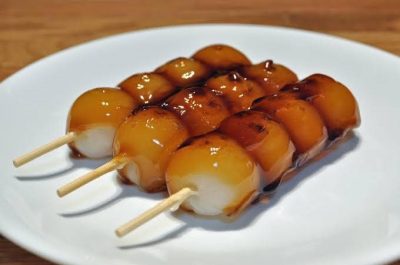 At the end of the tour, you may get a special gift! So please look forward for it too!
Want to feel not touristy in Tokyo? Washoku Club Food Tour is definitely for you!
Want to Make Memorable Experiences in Other Area in Japan?
So go directly to Washoku Club!
They are able to provide you great halal tour plans and halal food tours in areas across Japan with Muslim guides, that will amaze you.
Consult to Washoku Club now and let your tour amazingly arranged!
Why Washoku Club?
Because only with Washoku Club that is able to take you to hidden spot, untouched and undiscovered area around Shibuya that is not touristy and does not listed in your guide book! You will feel local and have halal yet memorable experiences with local guide.
Furthermore, Washoku Club is family and kid friendly, so those who come to enjoy with family, or maybe want to have private guide, Washoku Club should be in your list. During the tour, you will enjoy variety of halal foods along with traditional Japanese tea (plus soft drink!), learn useful Japanese phrases and words, as well as understand more Japanese culture and local wisdom. Price over value!
Reservation
Please click link below to make a reservation.
(※Reservation can be made at least 1 day in advance.)
If you have any food allergies or special dietary needs, please mention it when making a reservation.
Price
Great deal! Book and get special New Year discount with more than 25% off!
This is the biggest discount you will definitely can't miss!
Adult : $128 → $98/person (+tax)
Child : $64 → $48/person (+tax)
Experience the Shibuya Halal Food Tour!
About Washoku Club
Address

1-11-21 Akatsutsumi Setagayaku Tokyo 156-0044

TEL

070-4064-7769

Email

info@washokuclub.com

Website

Facebook