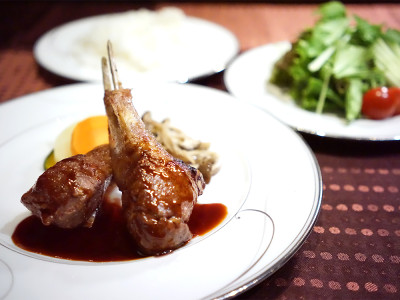 Hotel Nikko Princess Kyoto is now offering Muslim-friendly menus.
*The Muslim-friendly menus are HALAL-certified.
The menu provided are 7 types of set menu including of three types of curry, sautéed chicken, lamb steak, tenderloin steak, and sautéed fish, and Kyoto rice is used for the cooked rice.
We have been offering rental services of compasses and mats for praying along with offering information on mosques, but we will further improve our hospitality system.
(1) What triggered the hotel in approaching HALAL
To improve hospitality towards annually increasing tourists visiting Japan from South East Asia and the Middle East, which are mostly Muslims, accounting for approximately 23% of the world population.
(2) Devices to the taste
The natural flavors of ingredients are used to bring out depth and fullness to the taste for customers with restrictions to food and condiments to enjoy delicious food.
(3) Future prospects
Hotel Nikko Princess Kyoto believes that tourists visiting Kyoto will increase along with the Tokyo Olympics, and it is prospected that customers in demand will further increase; therefore, we will increase menus and actively engage in HALAL.
(4) Message to Muslims
Since food is one of the delights of a trip, and Hotel Nikko Princess Kyoto hopes that the customers enjoy eating delicious meals in Kyoto as well.
Tel

075-342-2156

OPEN

Everyday Open

Address

630、Takahashi-cho、Gekyou-ku、Kyoto-city、Kyoto

Halal Gourmet Japan

HP