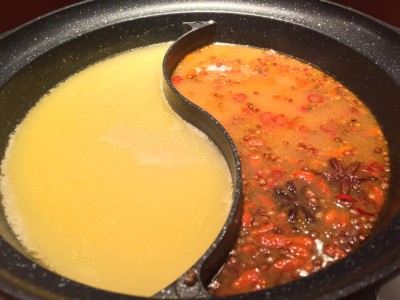 Hello,everyone.
This is Ippin Halal Restaurant
https://www.halalgourmet.jp/restaurant/475
Thanks to everyone we will enter our 2nd year from next month.
The number of Halal restaurants in Tokyo is still few, so we are though of serving you more variety of fine cuisines.
We renewed our Grand menu in to make our restaurant be loved by everyone widely. While keeping our popular menus, we added a new line up, and we would like to present you the "Hot Pot Lamb Shabu-shabu".
It is pot cuisine where can choose two-color(flavor) from three types of healthy and delicious soups like Rishiri kelp stock a soup full of minerals from the sea of Hokkaido, and hot capsaicin soup which contains several kinds of Chinese spice, Japanese pepper, red pepper and homemade Doubanjiang that can make you warm and lastly, Chicken stock white soup which is rich with collagen made of condensed chicken stock, women should try it because it is good for your beauty.
The lamb meat we use is low-protein, low-calorie. Please enjoy the nice lamb and fresh domestic vegetables in the pot which is good for your health and beauty.
Please try our new menu "Hot pot & lamb shabu-shabu".
Thank you.
Tel

03-6452-5860

OPEN

月曜~土曜日 (Mon~Sat)  11:30~15:00   17:00~23:00
日曜/祝日 (Sun.holiday)  11:30~15:00  17:00~22:30

Address

2-13-16 2F,Ebisu-nishi,Shibuya, Tokyo

Halal Gourmet Japan

https://www.halalgourmet.jp/restaurant/475