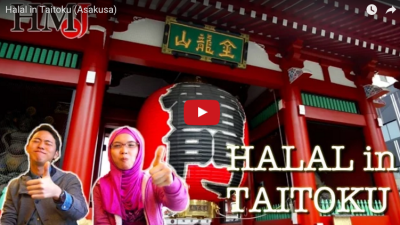 When we published Asakusa promotion video before,some viewers commented that want to know more in detail about ※"Asaukusa map".
That's why we made Asaukusa promotion video "remake ver" by using Asaukusa map.
※"Asaukusa map"
This is a tourist map for Muslim which have information about "sightseeing spot", "halal restaurant", "prayer space",and so on.
In this video,we went to two restaurants,"Sushiken(Sushi)"and"Naritaya(Ramen).
These restaurants got featured on Tv show and lots of celebrities go there,,,