We will introduce to you on the soft drinks and seasonings of Fabala, K.K. that attracted attention at JAPAN HALAL EXPO 2015.
http://store.shopping.yahoo.co.jp/fabala/halal-aminogo.html
http://store.shopping.yahoo.co.jp/fabala/halal-kitchen-touch.html

1)Was there something specific that "triggered you to start HALAL services"?
Foreign customers and children genuinely tell us when they intuitively like or enjoy our products. These facts lead to the thought that perhaps customers with Islamic background have understanding for our products.
2)What are some "characteristics or strengths of your products"?
Two of our products are HALAL-certified.
The first product is a soft drink "AminoGo" made with sprouted brown rice, filled with delicious flavor of sprouted brown rice.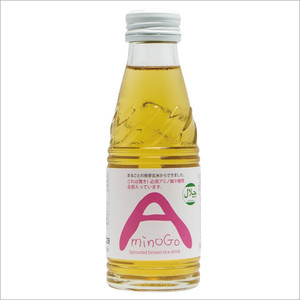 It contains 9 types of essential amino acids, and is sweet tasting regardless of not containing any sugar or other sweeteners. The natural sweetness of sprouted brown rice will fill your body with joy, making it our most popular product.
The second product is a liquid seasoning "Kitchen touch" also made with sprouted brown rice.
It is a completely new seasoning capable of adjusting the taste by natural flavors of the ingredients itself. It can be used on anything including meat, vegetables, and fruits. Enjoy the original flavor of natural ingredients.
*Fabala' s products are made based on a technology of combining oil and water without using any mediators. For example, in the case of sprouted brown rice products, we are able to add koji mold (Aspergillus oryzae) to substantially the entire body of sprouted brown rice covered with oil film without any damage. This allows for nutrient-rich product containing abundant amounts of Vitamin C and amino acid.