Let's experience making real washoku with Japanese table manner in Osaka.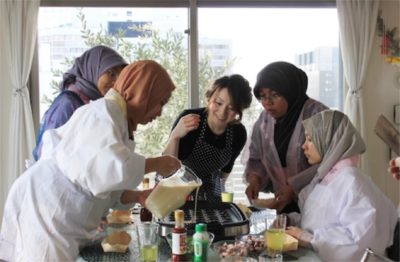 Teacher's house is a class room so you can look life of Japanese.
This cooking class teach you how to make a home-cooked meal and table manner.
Washoku is recognized as world heritage by UNESCO.
Why don't you experience memorable cooking?
Class room is located in Chuou-ku(Sakaisuji Honmachi),Osaka so it is convenient to come.
Motivation behind starting the Muslim-friendly service
When I start the cooking classes for foreigners, I must be careful allergies and religion.
"Eat" is very important for the people, so I I have a responsibility to take the food into
the body from the mouth.
Correspondence and devices made for the Muslim-friendly service
I am possible to make the delicious Japanese home cooking in Halal,
also I use to handmade seasoning and halal seasoning that can be used with confidence in Halal.
Even you are going back to home but you have my recipe, so you can possible to
reproduce the meal.
The store, commitment to taste, and the sales point
Accessibility in Osaka Central area where in private residential space is no opportunity to visit on the trip.
Therefore, we will be make the home cooking, tasting, and manner that incorporates the four seasons.
You will experience the Japanese culture.
A spare room can be use for prayer purposes also bathroom can be used for Wudu.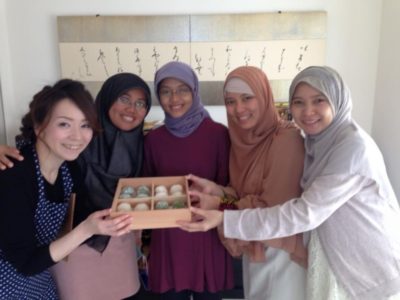 Menu
We have Halal Washoku class and Halal Japanese sweets class.
If you want to make some of Japanese menu, you will be able to request.
If you need more information, let's discuss though E-mail.
Message to Muslims
I do my best to make the splendid memory for you.
I am sincerely looking forward to greeting you with a smile.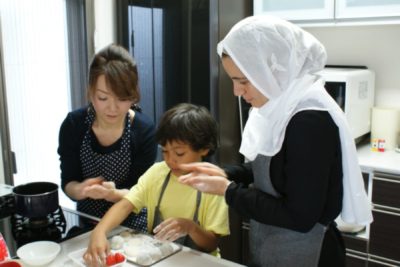 Washoku Home Cooking
OPEN

11:00-18:00(Need a reservataion)

Meeting&Dismissing place

Infront of STARBUCKS near Sakaisuji Honmachi Station, Exit No.12

Website

Blog
Related article
Vol.2 article about a cooking class is here.
[card url="https://www.halalmedia.jp/archives/13302/washoku-home-cooking-class-for-muslims-in-osaka-central-area-vol-2/"]
[card url="https://www.halalmedia.jp/archives/13227/long-awaited-halal-takoyaki-is-here-matsuri/"]