The number of Muslim-friendly hotel is increases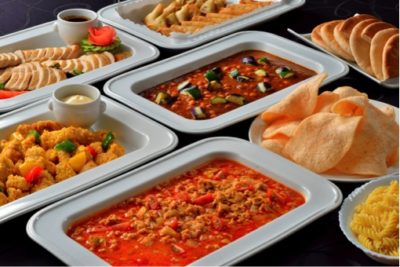 HALAL-certified Muslim friendly menu is now provided at the breakfast buffet in AZALEA, the restaurant on the 1st floor of Miyako Hotel New Archaic (Address: 2-7-1 Showa-dori, Amagasaki City, Hyogo Prefecture).
The menu for buffet restaurant is written in multiple languages, and ingredients used are shown by pictogram such that customers can identify foods that are prohibited due to religious reasons. Also, Qibla compass showing the direction of mecca and prayer mats are available for rental.
Restaurant information
Restaurant "AZALEA" located on the 1st floor of Miyako Hotel New Archaic
Time provided/ [Breakfast] 7:00 to 10:00
Content
The following 5 HALAL-certified dishes are served at breakfast buffet.
(reservation is required 2 days in advance)
・HALAL chicken minced and cooked with coconut and tomato, pita bread, and fusilli
・deep fried HALAL chicken breast and green bean served with HALAL mayonnaise
・HALAL chicken breast saute served with ketchup manis
・Sumatra style beef coconut curry with chick peas
・Vegetable samosa and vegetable spring rolls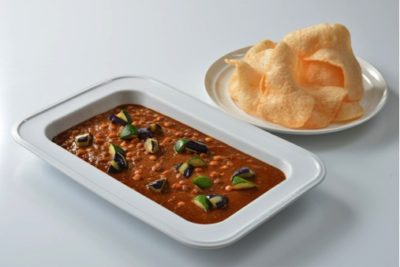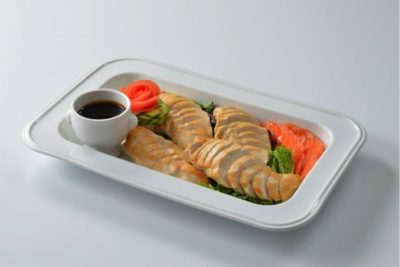 Price
Breakfast buffet is 2,150 yen per person
1,100 yen for Children (aged 4 years old to grade 6)
*All prices include service fee and tax.
Policy for Muslim
・All "HALAL menus" for Muslim customers are made without using any pork, pork-derived products, or condiments containing alcohol, and all meats other than pork are HALAL-certified.
・Food and drinks other than "HALAL menus" along with alcohol are provided to general customers
・The cooking process of food for general customers and "HALAL menus" are strictly separated.
・The preservation, management, and cooking process are inspected where there is a danger for contamination of HALAL and non-HALAL foods, and separate cooking place, cooking utensils, tableware, and fixtures are used to prevent the contact and contamination between HALAL food and non-HALAL food.
Information
Tel

06-6488-7777

Fax

06-6488-0700

Address

2-7-1, Showadori, Amagasaki-shi, Hyogo, 660-0881, Japan

Website

Halal gourmet Japan
Related article
[card url="https://www.halalmedia.jp/archives/10138/approaches-of-muslim-friendly-city-osaka/"]
[card url="https://www.halalmedia.jp/archives/12106/osaka-map-muslims-finally-released-enjoy-osaka-castle-dotonbori/"]