Muslim friendly spots in Sano City, Tochigi
Sano City in Tochigi Prefecture is one of the most famous tourist attractions in Japan, accessible from Tokyo by approximately 1 hour and 30 minutes.
http://time.jrbuskanto.co.jp/bk040160_bk040162_bk040164.html
We will introduce to you the main attraction of Sano. Please enjoy Sano, a city where many Muslims get together. It is hard to go around all places in one day, so we recommend a two-day plan.
Muslim Friendly Sano Map is here
Recommended attractions in Sano City
Arrive at Premium outlet
http://www.premiumoutlets.co.jp/en/sano/
https://www.halalmedia.jp/archives/17423/sano-premium-outlet-a-shoppers-paradise/
This is a must-go for shopping. The outlet is located in the suburb so they have large land space, and has many stores. It takes about 2 hours if you want to go around all stores, so be careful not to use up all your energy for the trip.
※You can pray when you say to information center.
Ashikaga Flower park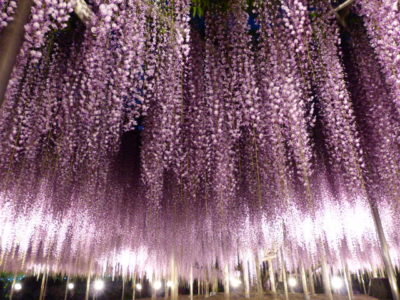 https://www.ashikaga.co.jp/english/index.html
https://www.youtube.com/watch?v=3Z8sZnxMZLE
This was the only place in Japan selected as "the 10 top destinations to visit in 2014" by CNN. The sight of different flowers blooming beautifully for each season is astonishing. Congestion is particularly expected during the season of wisteria flowers.
Izuruhara Benten Ike Pond and Isoyama Benzaiten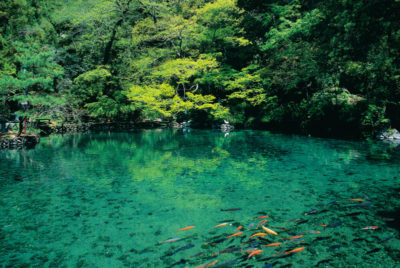 Izuruhara Benten Ike Pond has been specified as the national treasure of Tochigi Prefecture and is also selected as one of Japan's 100 remarkable waters. The sight of carps and trouts deliberately swimming in the clear lake water is sure to revive your heart. There are ponds nearby where you can enjoy fishing.
Isoyama Benzaiten was founded in 948 and the red Bentendo that can be spotted from far away has a stage with three layer structure. The god here is famous for benefits related to women such as matchmaking, blessing of children, and safe delivery. The view from the peak is particularly amazing.
Detail is here.
https://www.halalmedia.jp/archives/16924/nature-lovers-would-love-this-super-clear-pond-at-sano-tochigi-prefecture/
Karasawayama Shrine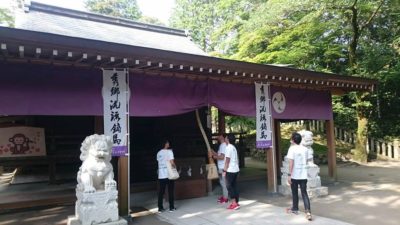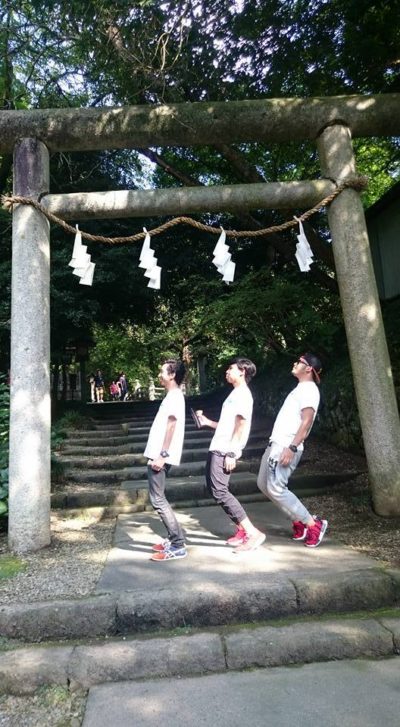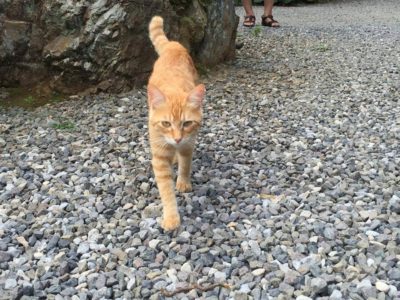 The main building of a castle called Karasawayama Castle was built the land where the shrine now stands. Here, friendly cats welcome visitors, which is sure to ease the fatigue from your trip. The view from the peak is particularly amazing.
Detail is here.
https://www.halalmedia.jp/archives/16941/mount-karasawa-karasawa-castle-ruin/
Santaki (Three Waterfall)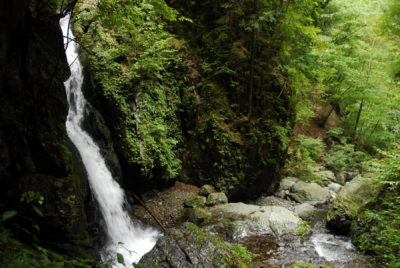 The amazing landscape ranked 7th within the Prefecture with height of 45m and 3 stages from the first to the third water fall is selected as the best 100 canals in Japan. It is located at the Hatagawa River headstream, and is referred to as "the phantom river"
http://www.sano-kankokk.jp/tour_guide/hibic/tg_hibic_h_007.html
Sightseeig spot in suburban areas
BANDAI MUSEUM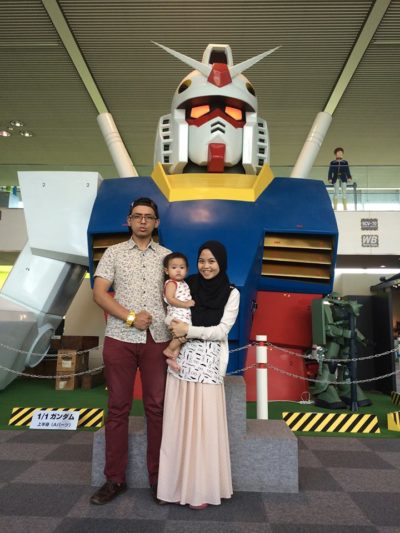 Bandai Museum displays approximately 35,000 pieces from its own collection of traditional Japanese toys, antique toys from around the world, Gundam collections and the precious Edison Collection, which consists of Thomas Edison's inventions. The exhibition is open to general public.
https://www.halalmedia.jp/ja/archives/17614/trip-to-bandai-museum/2/
Muslim friendly restaurants
Nikkoken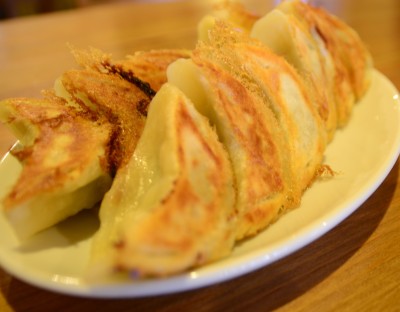 They serve up Sano ramen and gyoza for Muslims, and their gyoza, ranked number one in Japan, is particularly delicious.
https://www.halalgourmet.jp/restaurant/352
SUN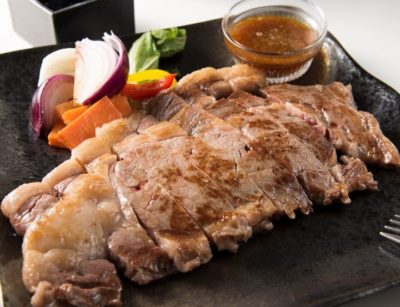 They are popular for teppan-yaki (food prepared on hot plate) using Halal Wagyu beef, and is always crowded with Muslim customers.
https://www.halalgourmet.jp/restaurant/643
Wakaba
They serve washoku using Halal ingredients, and although reservation is required, they also do sushi making lessons.
https://www.halalgourmet.jp/restaurant/807
Muslim Friendly Hetel
Hotel Sunroute Sano
They started serving HALAL breakfast along with a prayer space.
If you stay in Sano, don't miss this information.
Video of Muslim-friendly town, Sano City
Rental Car
Click here.
Related Article
[card url="https://www.halalmedia.jp/archives/8031/tobu-world-square/"]