You can buy Japanese product at a low price.
Just an hour's drive from the northern edge of Tokyo, is the Sano city of Tochigi Prefecture, home of Sano Premium Outlets. Sano Premium Outlets is one of the largest outlet center in Kantou area. With 180 stores, you can find famous international and local brands such as GAP, Fossil, Body Shop, G-shock, Nike, Adidas and many more, offering about 25-65% discount sales that runs almost every day! Definitely a must-stop paradise for shopping lovers!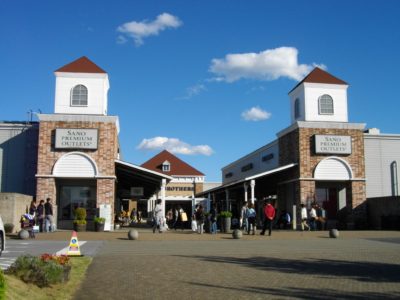 With quite a number of parking lots allocated making it convenient for those coming by car. Yet for those who prefer public transportation, hop on buses from Shinjuku and Tokyo to head here. For those from overseas, head directly from Haneda or Narita airport with buses leaving the airports. All of these buses will make a stop at Sano Shintoshi Bus Terminal which is 3 minutes walking to the outlet. Those coming by train can debark at Sano Station and take a city bus over.
The Outlets welcoming international customers as announcement, maps and guide are available in English and Japanese. Take the opportunity as tax exemption are applicable at some of the stores if you are a tourist, and most stores accept credit cards. Lockers with various sizes also available next to the Information Center for luggage storing.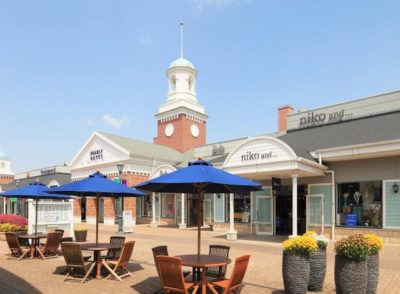 The Premium Outlets also offering barrier-free services for those with special needs. Parking area for the disabled are available and you will be assisted by their attendant if you need one. All eleven restrooms have special restrooms for the disabled too. They will also lend you wheelchairs at the Information center if necessary and all restaurants and cafes are wheelchair-accessible.
For those bringing little ones together, nursing rooms are located next to the Information Center and also next to the Edwin store in sector 1435. While the one located next to the Information Center is limited for mothers only, the nursing room next to Edwin can be used by fathers too. It has 4 nursing private booth for mothers who needs little privacy to breastfeed, 4 changing diapers beds, diapers dustbin, sink for making milk formula, microwave and even hot water dispenser. All eleven restrooms also provide diaper changing stations. If your little ones get tired to walk, worry not as strollers are provided free of charge at the Information Center. Note that the appropriate age stroller available for use is for 1 month until 3 years only (up to 100 cm tall) and the units are limited.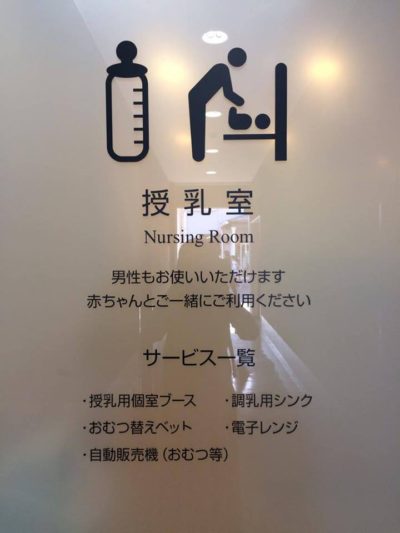 The best part is, for Muslims shoppers, you can pray on time while shopping at Sano Premium Outlets as they will provide you prayer space if you need one. Kindly ask for prayer space at the Information Center and they will happily assist you to space provided.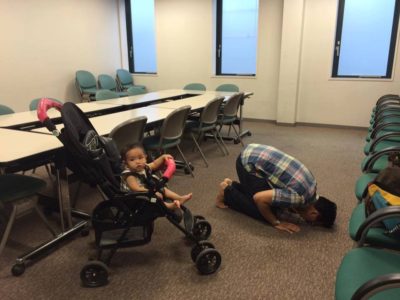 Halal restaurants are not yet available at Sano Premium Outlet, but why not treat your growling tummy with some delicious Indian curry or naan. Nawab Zada, a Pakistani restaurant located inside Sano Shintoshi Aeon Mall 2nd Floor Gourmet Court is only 5 minutes walking from the Outlet. Various menu available with reasonable price and most important is they serves Halal menus! Definitely a pleasant refreshments for Muslim shoppers at the end of a long day shopping at Sano Premium Outlet.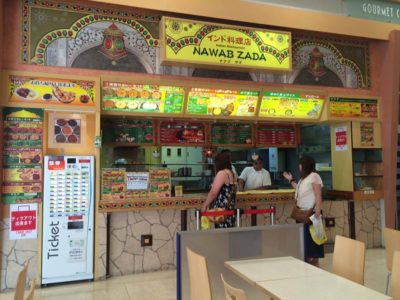 SANO PREMIUM OUTLET
Tel

0283-20-5800

OPEN

10:00〜20:00

Address

2058, Koena-cho,
Sano-Shi, Tochigi, Japan

Website