Enjoy halal meet in Okayama.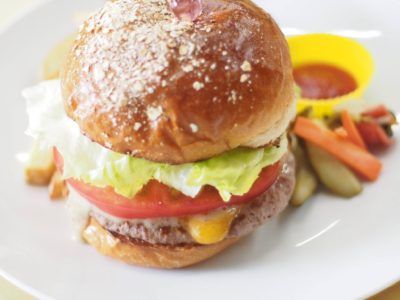 There is a restaurant in Okayama very popular among Muslims.
The restaurant name is Pomme Frites, which means fried potatoes in French. We interviewed the owner, Mr. Kurose about their HALAL-friendly menus.
What made us start HALAL-friendly services
When we launched as a restaurant offering organic natural products, a Muslim friend stopped by to celebrate the grand opening, and when we told them about the ingredients that we use for our menus, they told us "That is probably HALAL, you should check into it." When we checked, there was indeed a HALAL mark on the meat, and since we use natural ingredients for all other ingredients, the Muslim friends came by to eat at our restaurants. This is when we considered starting HALAL-friendly services.
Characteristics of the restaurant
At Pomme Frites, we value our wish of having our customers take good nutrition from organic foods without any additives so that there is less stress on the body.
We suggest delicious meals of natural grass-fed beef in a form of hamburgers and steaks that are also good for your health.
Our menus are organic and additive-free and made with considerations to antiseptics in ingredients for reassurance.
Devises made for HALAL-friendly services
Since we recently have many Muslim customers visiting the restaurant, we have prepared a wide variety of chili peppers, spicy sauce, and spices to correspond to the taste of each customer.
Message to Muslims
Pomme Frites provides customers with food that confront what it means to eat.
We are very happy that our products are being appreciated by Muslims and not only Japanese customers. All our staffs will be waiting for your visit.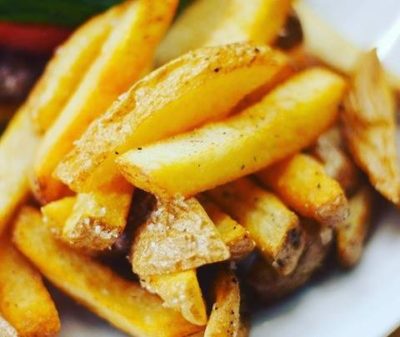 Pomme Frites
Tel

070-5300-0029

E-mail

pommefritesokayama@gmail.com

OPEN

11:00-20:00

Address

1-2-2 Nodayacho, Kita-ku, Okayama-shi, Okayama 700-0815

Halal Gourmet Japan
Related Article
[card url="https://www.halalmedia.jp/archives/14985/halal-indian-curry-bento-in-okayama/"]