Soon till EXPO! Special interview with a guest speaker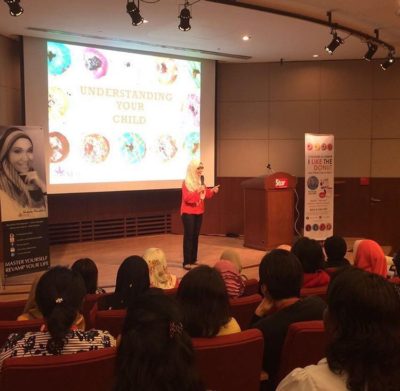 Today, HALAL EXPO JAPAN 2016 is finally about to start so soon. This time, Personality development, Color therapy & Behavioral Analysis Expert is going to give a seminar at the EXPO!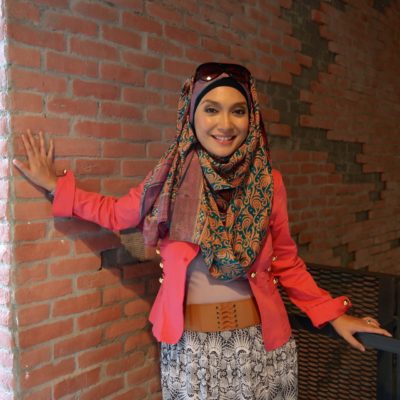 The expert who will talk in the seminar is Ms. Shuhada Alauddin, from Malaysia. She established MYRYL(Master Yourself Revamp Your life) as a personality development and self enrichment program put together to help individuals identify their characteristics, strengths, true potential and weaknesses by way of color therapy and mind mastery.
To let you know, she tells us about her experience and feeling.
Passion toward what she is doing
-Why she started to do this kind of thing
"The reason why is traced back to a few years ago when I was a lawyer. I used to work as a lawyer for about ten years. However, I began to consider quitting my profession since I was feeling my profession didn't fit my personality, and then quitted at last. Based on this experience, I thought what is important is to see who I am, how I can be satisfied with what I am doing. That is my origin."
-Overcome difficulties
"Nobody understood what I was doing when I started to work my current job because, at that time, no one tackled this kind of area. Our team consists of 3 members. We were calling the media and the presses so many times that our project was featured. Gradually, the media got to introduce what we were doing, which gave people opportunities to understand us. Now, I am glad to be here in Tokyo today."
-Goals
"I want to work internationally. Basically, we have been based in Malaysia so far. But, sometimes, chances to work overseas came to me. I did the seminar in Manchester before Tokyo."
-To readers
"What I am focusing on is color and career. I am going to involve the audience, and have a fun together. It is also worth referring my publication. I hope to come to Tokyo again.
Do not miss this chance!
Seminar time: 22/11 15:00~
Seminar place: 5th floor, Fashion show stage.
To enrich your life, this seminar can be a wonderful opportunity for you to look at who you are as a person, no matter what your religion belong to.
Do not forget to come!
Related URL
↓MYRYL website
http://www.myryl.net
↓Video clip about introduction to color and career
http://www.myryl.net/store