Enjoy one of the beautiful illumination in Japan!
Written by Hafizah Khusni
Ashikaga Flower Park is famous with its wisteria, and also to be said as one of the most beautiful flower park in the world especially during spring. During winter, winter illumination is being held at this park. I saw a lot in television saying that winter illumination at Ashikaga Flower Park is one of the best illumination in Japan, so I decided to check it out with my family and my juniors.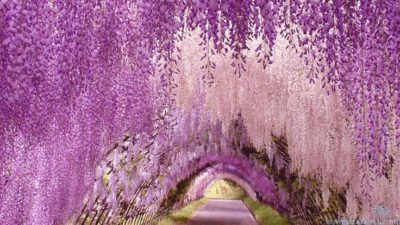 Homepage
https://www.ashikaga.co.jp/english/index.html
Restaurant information
https://www.halalmedia.jp/archives/16727/enjoy-muslim-friendly-town-sano-premium-outlet-mountain-welcomes-cats-best-gyoza-japan/
Winter Illumination at Ashikaga Flower Park is one of the 3 great illuminations in Kantou area and also has been nominated as the number 1 in Illumination Award! Apart from that, this year they also add something new compared to previous illumination so we were so excited to see it!
We arrived there about 7 pm and we bought the entrance tickets straight away. Entrance fees for adult is 800 yen per person while 400 yen for kids aged 4 years old until 12 years old. We also get 200 yen discount coupon for our next visit but it will only last until February 5th, 2017.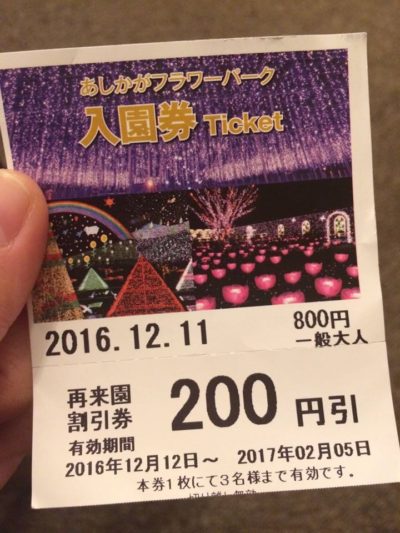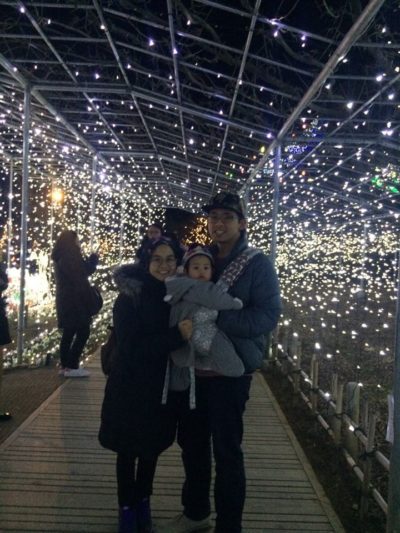 Held for 14th time this year, the 94,000 ㎡ garden is decorated with more than 3.5 million lightbulbs, and of 3.5 million lightbulbs, 2.95 million are LED bulbs which makes the illumination at this flower park is environmentally friendly and eco-saving.
Everything is so beautiful! Even though it was so cold but thanks to the warm snow house, we spend about 30 minutes in there and fed ourselves with some warm foods and drinks. My baby also get free merchandise from staffs wearing santa costume at the entrance of the snow house.
It took about 1 hour for us to finish walk around the whole park. Truly a beautiful and romantic night to remember!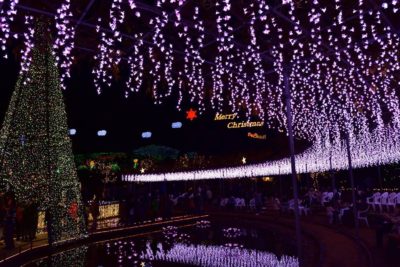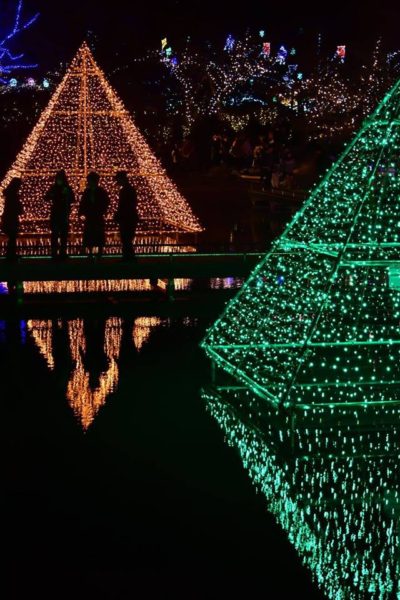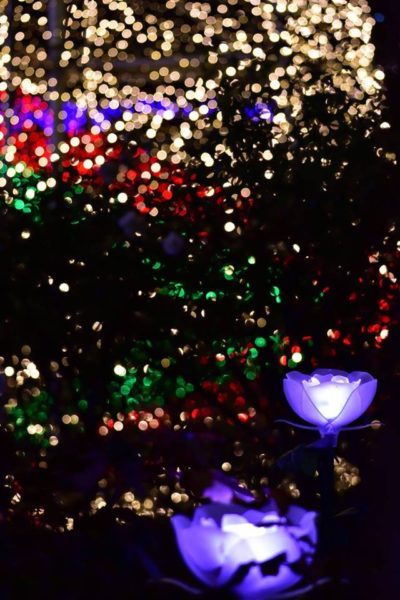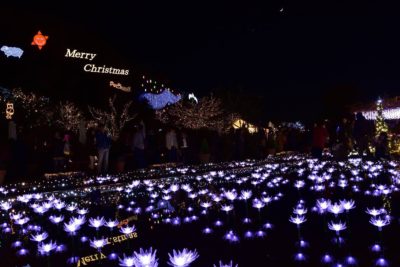 *Some of the pictures credit to Mr. Tomonari Ikezawa
Related Article
[card url="https://www.halalmedia.jp/archives/16727/enjoy-muslim-friendly-town-sano-premium-outlet-mountain-welcomes-cats-best-gyoza-japan/"]