A hotel located in the central part of Osaka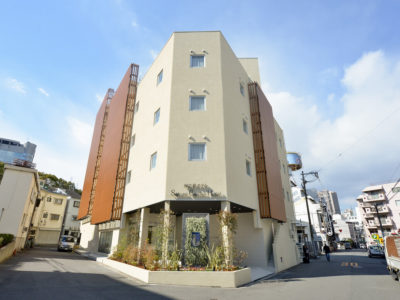 "Sakura Garden Hotel" is near from sightseeing spots in Osaka. We introduce the services available to Muslim guests such as meal and prayer room.
Motivation behind the Services
We have known that Muslim tourists who came to Japan have had difficulty in finding food and place to pray because they have a religion.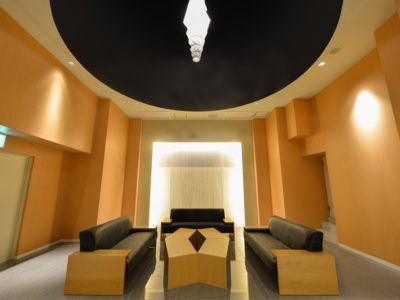 We would like Muslims to know good part of Japan. Then, we would like they to feel good to be here in Japan. These are the reason why Sakura Garden Hotel's staffs began to learn about Muslims.
We hope for Muslims to enjoy Japanese food and culture according to their beliefs. We would like to welcome many Muslim tourists.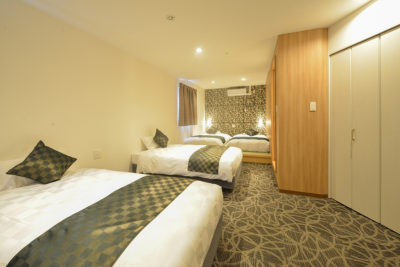 Feature and Uniqueness
 
Sakura Garden Hotel can easily be reached from sightseeing spots in Osaka. Osaka Castle is within walking distance. Moreover, our hotel is located in the area where you can enjoy cherry blossoms in the spring.
There are a prayer space that can be used by everyone and wudhu facility. Qibla sticker is attached on the wall of the each guest rooms so that the direction of Makkah will be known soon. We also prepare prayer mat and qibla compass.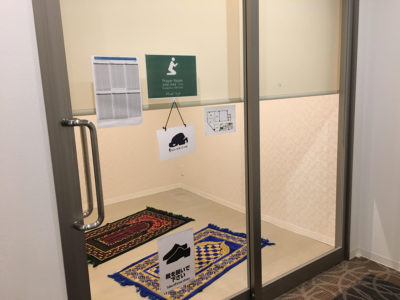 We serve meals that use Halal ingredients and cooked in our own kitchen by the chef. Guests can choose dishes from Japanese and Western-style buffet. Each of the menus has pictograms so they can easily know what can be eat.
All of the Sakura Garden Hotel's staffs can give hospitality to Muslim guests because we have study meeting with restaurant staffs, cleaning staffs, and receptionist regularly.
Voice of Customer
We came to have confidence when we saw our guests enjoying our meal while laughing. They seem to have had a pleasant time in takoyaki event held at the hotel so we think that we could have let guests know good point of Japan.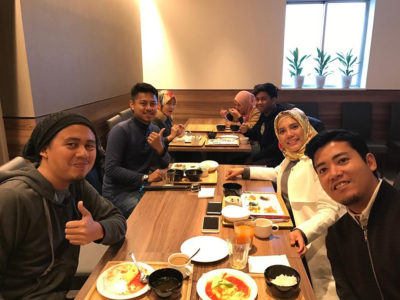 Vision and Message
Sakura Garden Hotel is a hotel where you can stay without any worries. We prepare several events where guests can experience Japanese culture such as eating takoyaki and trying origami. We are looking forward to seeing you.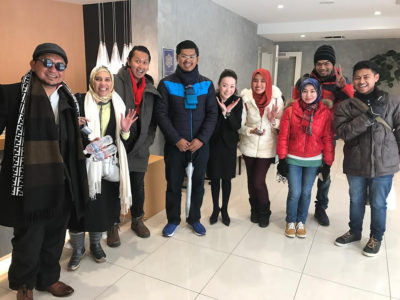 Sakura Garden Hotel
Related Article
OSAKA MAP FOR MUSLIMS has been finally released! Enjoy Osaka Castle and Dotonbori!