What is Hanami?
Hanami (花見) literally means 'watching or viewing flower', but in Japanese culture the word Hanami is referring to enjoy viewing the full bloom sakura or also known as cherry blossom. During spring where the cherry blossom is in peak season, Japanese will spend their free time especially weekend with their family and friends to have a picnic under cherry blossom trees. During this peak season, you will notice that many parks, gardens and riverside will be flocked with people. They will sometimes bring barbeque sets, blue sheets, tables and chairs, a lot of foods and of course alcohol. To them, having hanami is equal to drink a lot of alcohol and having fun to the fullest while viewing the beautiful full bloom cherry blossoms and watching the petals fall gracefully from the trees.
Type of cherry blossom
There are said to be about 600 types of cherry blossoms. Here are the most common type of cherry blossoms found in Japan.
Somei Yoshino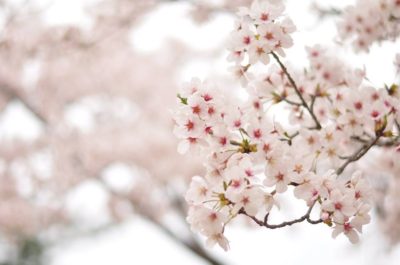 The 80% of cherry blossoms trees in Japan are Somei Yoshino. Its flower has the color of pale pink and usually blossom in the early of April. Yoshino Cherry is one of the most popular and common Cherry trees that grown across Japan
Shidarezakura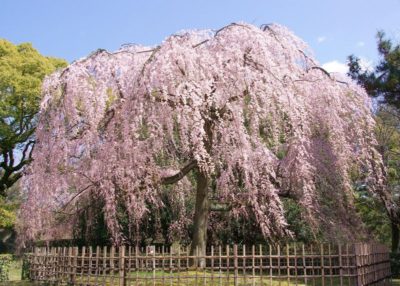 Shidarezakura or also known as sweeping cherry tree. Its blossoms bloom on the dropping branches. You can find many old with hundred years old Shidare-zakura around Japan. The most old and giant trees there is, the most beautiful flower they have.
Kawazuzakura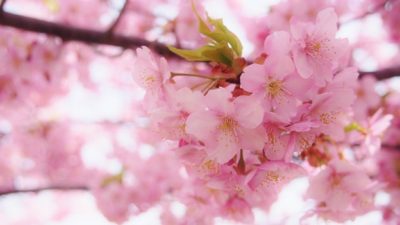 It probably the first and earliest blossoming Sakura trees in Japan. You can easily recognize Kawazuzakura flower by its large and pink pale. When they reach peak blossom, they are really brilliant in color.
Shibazakura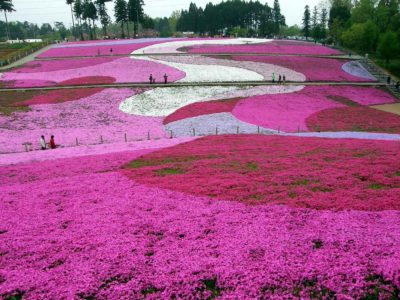 It is lawn cherry blossom. This plant usually grows low along the ground and covers grounds with pink, rose or white flowers.
When is the best time for Hanami?
It is very important to know the best time to enjoy Hanami in Japan. The flowers are only in full blooms for about a week. Because of this, people pay close attention to weather forecast and cherry blossoms forecast when the peak season is nearing. The peak season for every area is different, as the cherry blossoms trees start blooming from south Japan and moves gradually upward to north Japan. The weather during early spring is very unpredictable. The full bloom cherry blossoms trees are very beautiful to see but they are very delicate to wind and rain. If you are lucky enough you can get a nice warm weekend to enjoy Hanami, but it can turn very cold in the evening so preparing warm clothes is definitely a good idea.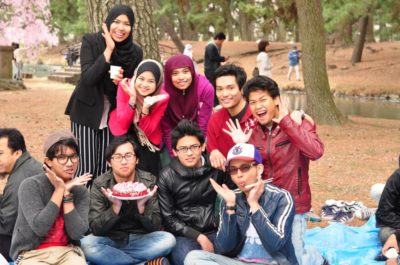 Hanami tips for Muslims
Hanami is considered as relaxed outdoor activity, so some things are better to be prepared before you go to Hanami. Here are some useful tips especially for Muslims in Japan who wants to enjoy Hanami.
Weather forecast. The weather during early spring is very unpredictable, checking the weather few times before you decide the date for hanami will decide whether you have a good hanami or not.
Brings warm clothes! If you are lucky you can get a nice warm day to enjoy Hanami, but it can turn very cold in the evening so preparing warm clothes is definitely a good idea. Knowing the temperature and whether the day is going to be windy or not can help you a lot on picking the right warm clothes.
Picnic sheets. During hanami you will notice many people will bring blue sheets to use as a picnic sheets. Once you spread the blue sheets, it means the spot is yours!
Start early. As with any other outdoor event in Japan, if you want to get a good spot, you need to start early. On a warm weekend when the cherry blossoms are in full bloom, people will even start claiming their spots the night before. They'll put down their blue plastic sheets and maybe even camp out for the night.
Prayer mat. As a Muslim, we have to perform prayers wherever we are. I used to pray under the cherry blossoms trees during my every year hanami experience. Bringing a prayer mat together will make sure you are going to perform prayers at a clean surface.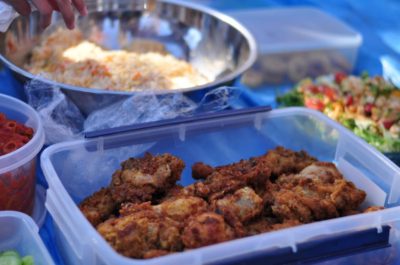 Clean water for wudhu. During hanami, I always bring a 500mL bottle of tap water to use for wudhu.  Hanami spots at public parks, garden or riverside sometimes have public toilet but most of the toilet is dry-type. I always bring the water bottle inside the toilet, take off my hijab and take wudhu. Remember to not spill the water because their toilet is always dry!
Prepare foods from home. Popular hanami spots will usually have street vendors selling foods and drinks, but the food option that we, Muslims can eat are always limited, or sometimes none. Preparing your own homemade foods is always the best to enjoy hanami.
Bring back your own rubbish! Yes, in Japan bringing back your own rubbish is everyone common sense. Even though you are going to have hanami at a public park or gardens, you will notice the dustbin is not many. Brings some plastic bags to throw rubbish and brings the rubbish back home. This is why Japan's public park is always clean even though there are no dustbins.
Things don't do during Hanami
Hanami is something that Japanese really fond of, so to make sure everyone can enjoy the beauty of cherry blossoms, there are some things that we have to follow.
Do not pick the cherry blossoms branches and its flower or petals.
Do not climb the cherry blossoms trees.
Do not shake the cherry blossoms tree.
Do not put own belongings on other people's sheets.
Do not throw rubbish.
Hope Muslims in Japan can enjoy the beautiful sakura during this year's spring just like Japanese do!
Related article
[bc url="https://www.halalmedia.jp/ja/archives/16727/enjoy-muslim-friendly-town-sano-premium-outlet-mountain-welcomes-cats-best-gyoza-japan/"]