Sano city Halal movie Vol 2 was recently published!
Do you know Sano city in Tochigi prefecture?
It only takes 1.5h from Asakusa station in Tokyo.
In Sano city,muslim friendly spots such as restaurants and hotels are increasing these days,
so this time we went there to take a video about Sano city again!

(You can check the previous one from here!)
Today we have two guests(reporters) who have cute smile!
Let's check it out with them.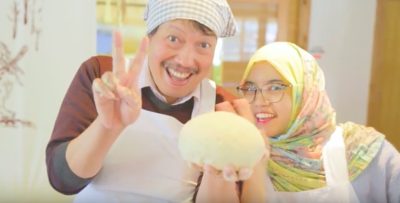 First of all,they went to experience "How to cook UDON"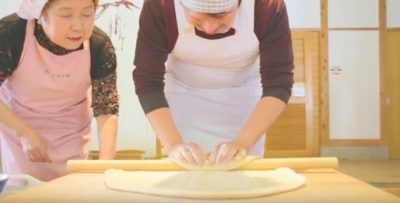 What they try is not ordinary udon but special one ,called "Mimi-UDON(Ear-shaped-UDON)"
Mimi-UDON is known as local cuisine of Sano city,
and it is said that local people have it on New years day because it protects them from evil spirits.
You can tell how they are enjoyed by her lovely smile!
After cooking, of course you can have it.
So it's really worth visiting!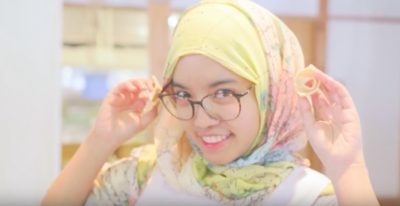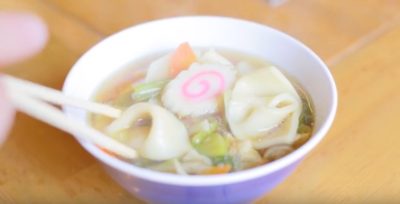 After that they went to Mount "Karasawa".
They'd heard that there are so many cats,
but it was more than they expected.haha
The cats are so cute that please stop by there when you go to Sano city.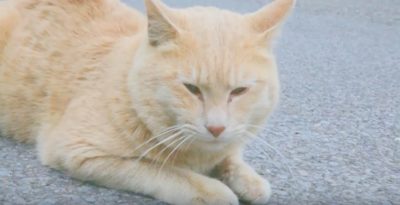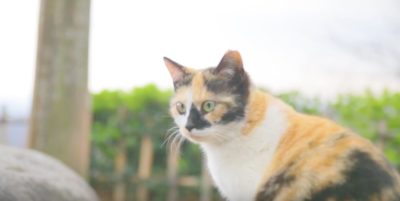 After the sunset,they went to "Teppan-Dining-SUN" for dinner.
They have muslim menu such as "Steak","Gyoza","Okonomiyaki"and so on.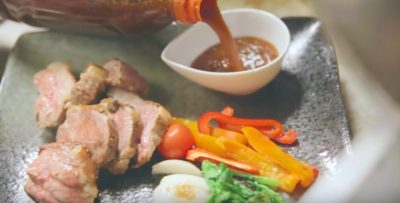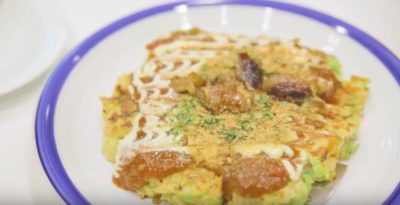 After having Okonomiyaki,
the reporter looked satisfied so much!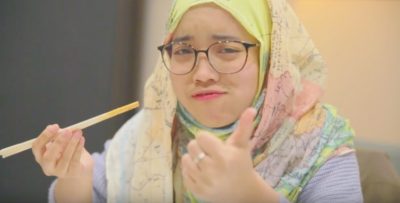 The price of the restaurant is affordable(ex: Halal Gyudon 600yen),
so why not try them when you visit to Sano city??
Then they head to Hotel,called"Hotel Mariage Sensui" after having dinner.
In this hotel, you can lend Mat and Qibla compass for praying,
so you cay stay there without any worries.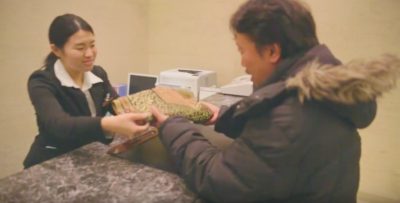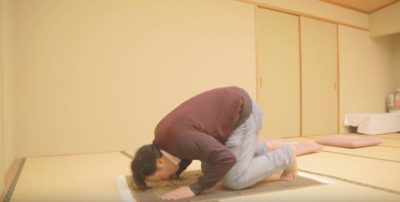 On second day,they went to experience "Indigo Dye".
It's pretty difficult but because craftsman teach you politely, so you can also try it easily!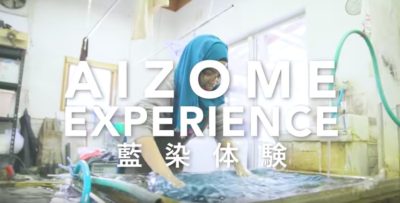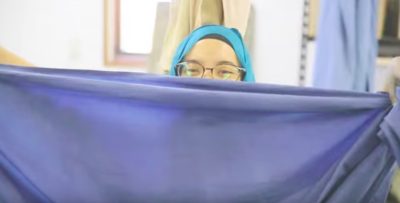 Next they went to buy souvenirs,and they tried Miso Manju(みそ饅頭)
※A manju with an elegant flavor made using carefully-matured sano miso.
Of course they liked it and decided to buy.haha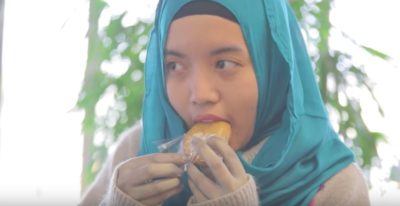 At last, they went to Shiroyama Park,and had tasty halal bento under beautiful sakura tree!
In Sano city you can of course enjoy Sakura,but also can see Koyo(Autumn Leaves).
So I recommend you to go to Sano City when you have trip plan around Kanto area!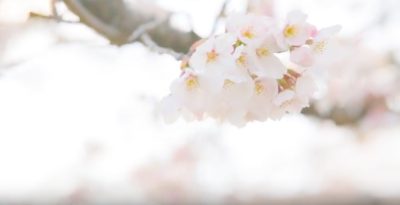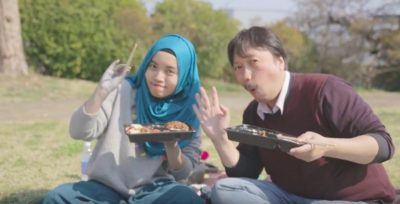 Related Page
[bc url="https://www.halalmedia.jp/ja/moving-image/"]