Halal New Corner on The Block
Writer: Farid Putra
If you read my previous article about Nissin World Delicatessen supermarket, I think you already have an idea of how this nice all-in-one shop serving Muslim community in Tokyo area especially, Azabu Juban, with their quality halal foods and a bunch of other ingredients.
Bread booth
Very recently I have got a chance to shop with my family on this store again and found some updates about the two new corners of their halal products.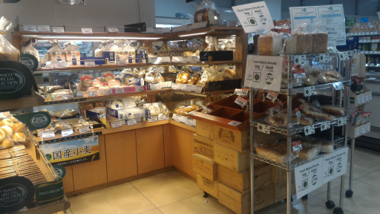 As you can see from the picture, first one is the bread booth which offering new stuff such as halal white bread loaf, halal burger buns, halal table rolled for halal hot dogs, halal Mumbi pan, and these all have a signature from Nippon Asia Halal Association. I have never seen a lot of varieties halal bread on this supermarket before.
This is so great, and even those breads are vegetarian-friendly. The store supply available on Wednesday, Friday, and Saturday.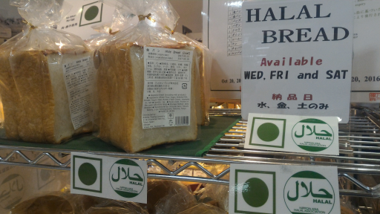 Frozen food corner
The other corner is more fabulous. On the new special halal frozen corner there are chicken nuggets (cheese), pizza (yes, you hear me right… 'The Pizza'), and then fried chicken, meat sauce, non-fry chicken cutlet, chicken tomato curry, coconut beef curry (it is also known as Sumatran 'Rendang' spice ingredient), some other halal breads and most of them got halal signature from Japan Muslim Association.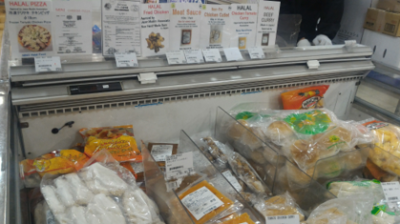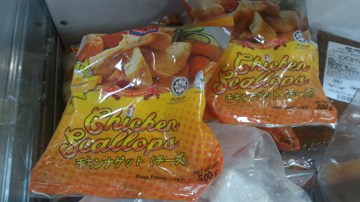 Meat corner
Next update is about the mince-product of beef and chicken meat. On my last article about Nissin supermarket, I have introduced one frozen shelve which is the section of all frozen halal meats. And some new things about this, if you are struggling to find ground beef or chicken mince, they have got you covered now.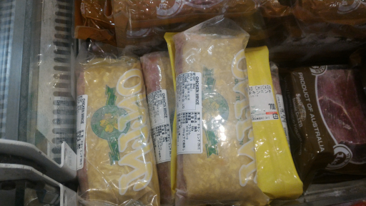 Because I know it is really hard to get, even though there are some halal chicken legs at Costco or Hanamasa supermarket sometimes, there is no such thing like halal chicken mince or halal ground beef they are selling. Still, not yet. All this time, probably most of you will prepare your beef or chicken by grinding it yourself using a food processor. Luckily, this store is selling those. However, the price is a little bit expensive compared to buying the normal chicken thigh, chicken breast and grinding with a food processor such as Cuisinart or something. For example, you can buy 2 Kg of chicken thighs, legs or breasts there around 1300-1800 yen and mince it, or you just buy 500 grams of chicken mince for 700 yen. The way you choose to buy depends on how quick do you want to cook, or how fresh do you want your meat when you are cooking your meal.
Delivery service also available
Finally, I often think that Nissin World Delicatessen is such an international supermarket, which they proudly put the picture of Arnold Schwarzenegger was there shopping when he was a governor of California in 2004. Furthermore, they also offering home delivery service if you are living within the radius of a certain range from the store. There are Delivery Area-A (620 yen per delivery) and Delivery Area-B (880 yen per delivery). The A area including Minato-ku, some area of Shibuya-ku, Shinagawa-ku, and B area including Shinjuku-ku, Chiyoda-ku, the overall Shibuya-ku, and Meguro-Ku. You will notice that the price for delivery is quite reasonable.
Check it out here! http://www.nissin-world-delicatessen.jp/storeinformation/delivery/
Related Article
[bc url="https://www.halalmedia.jp/archives/19487/halal-hunting-inside-nissin-supermarket/"]