We will have Halal BBQ in Sano, Tochigi on 1st in July!
After Ramadan 1st in July, we will organize Halal BBQ in Sano, Tochigi. Sano is getting known as Muslim-friendly town recently.
To welcome more muslim incoming to Sano, this BBQ is held on the purpose of encouraging communication between tourism business people and Muslim living around this area.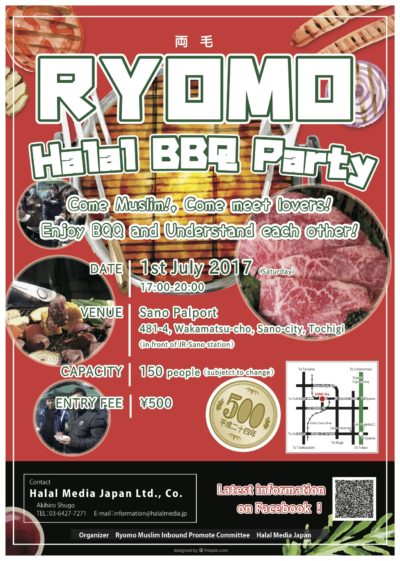 Everyone will be welcomed regardless of religion, age, occupation, so feel free to join us!
Halal BBQ in Beppu in February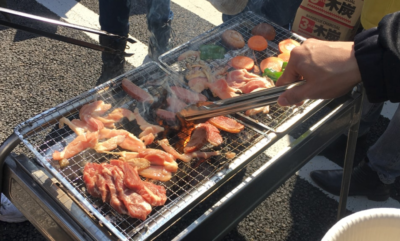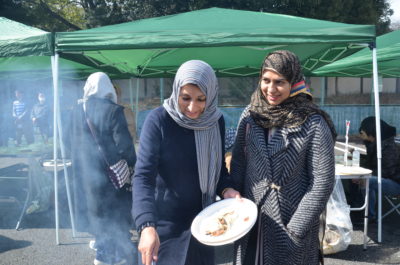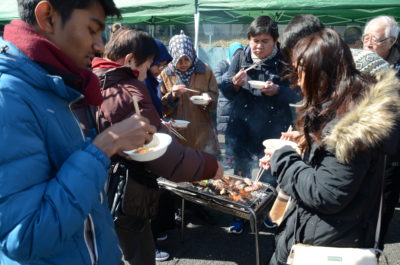 Overview
DATE: 1st July 2017 (Saturday) 17:00-20:00
VENUE: Sano Palport (in front of JR Sano station) 481-4, Wakamatsu-cho, Sano-city, Tochigi
Capacity: 150 people (subjetct to change)
Participation fee: ¥500
※This event will be welcoming up to 150 participants. In case of more than 150 participants, there might be inconvenience. We thank you for your understanding. (subjetct to change)
Organizer:
Ryomo Muslim Inbound Promote Committee
Delicious Gunma Global Project
Halal Media Japan
Those who wants to join, please push "going" from this Facebook page.
In case you do not have Facebook, let us know via information@halalmedia.jp
Sponsors
Companies listed below will be kindly supporting our event.
Yatsumoto Tsusho Co., Ltd 
Tezuka Shouji Co., Ltd
Umai Karaage Ramen Kaguwashi 
Nikkoken 
Araiya 
Teppan Dining SUN  
Global Cooperation 
Manpuku Company
Oyster House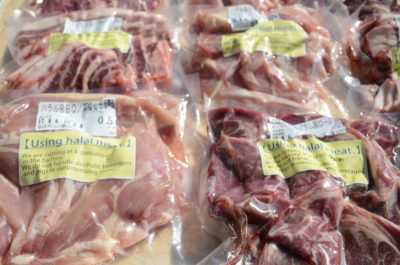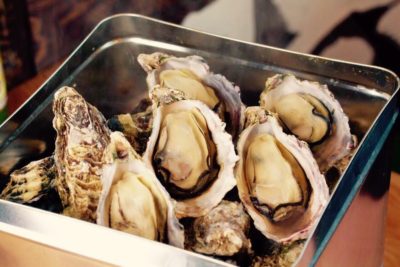 You can try halal confectionery, Gyoza (dumpling), meats (chicken, beef, lamb) and so forth!
Looking for more sponsors
We are still looking for sponsors.
Sponsors can
-promote their proucts directly to Muslim there
-get feedback on their products from Muslim particiants
-exchange their opinion with participant's, grasp the needs of their target.
Contact:
a.shugo@halalmedia.jp
Related Article
[bc url="https://www.halalmedia.jp/archives/22795/halal-bbq-event-was-held-in-beppu-oita/"]