You might not notice the restaurant unless you walk carefully
This shop looks like an ordinary Izakaya(Japanese style bar) at first glance.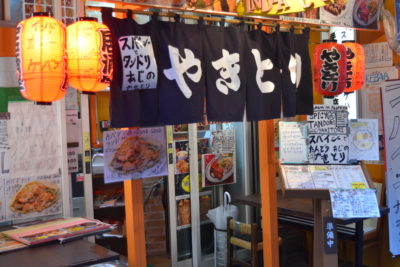 Actually this is the Halal Yakitori Shop called,"Shikder".
Since its opening in November 2016,
this shop has already acquired lots of Japanese repeaters,
and I heard that all of food which they serve are halal.
So this time I decided to go there for interviewing.
Location is perfect for travelers
This shop is located in Ueno which can visit from Narita airport and Haneda airport directly.
Moreover it's only 5-minute by walking from the nearest station,called "Okachimachi station",
and also you just need 2 minutes on foot from Okachimachi Mosque,one of the famous Mosques in Tokyo.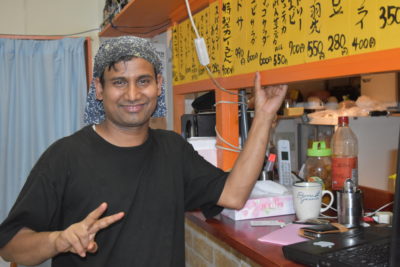 The owner is Muslim from Bangladesh called,Mr.Hasan.
"Lovely smile" and "fluent Japanese" were very impressive.
All of food including seasoning are halal,
so Muslim can go there without any worries.
※ About Certification.They are pending now.
※ Alcohol are served for Japanese customer but it is not included in food at all.
Variation is abundant for food
The main dish is Yakitori, but it is also appealing to be able to taste Bangladeshi dish.
This time, I will introduce especially popular one.
"Yakitori" a popular food among Japanese people

The main one is "Yakitori".
This time I ordered an owner's recommended one.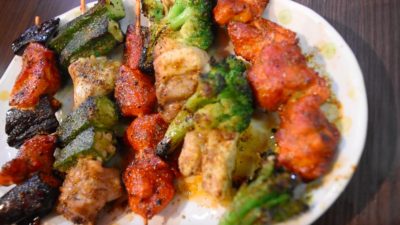 Taste can be selected from familiar one to Japanese, such as salt and sauce, to spicy things.
For Muslims, it may be interesting to compare "Japanese style" and "your country's style".
I did not notice it's made by foreigners without flattery.
According to what I heard, Mr. Hasan, the owner,
seems to have worked in a Yakitori shop before.
That is why it was delicious!
Because of that when I went to the interview,
The surroundings were almost full of Japanese guests.
For those who would like to experience "deep Japanese experience,"
it is a shop that I would like to recommend specifically.
Country cuisine "To dumplings, curry, lamb chops"

Besides, Asian cuisine was abundantly.
This time I got "Dumpling", "Bangladeshi style curry" and "Lamb chop" recommended by the owner.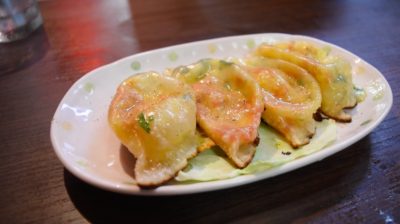 Combination is good with scent of curry and coriander,
so there is no doubt you'll like the taste once you try it.
One of my Muslim friends who went to interview with me was fascinated by dumplings
and he went to eat again personally.haha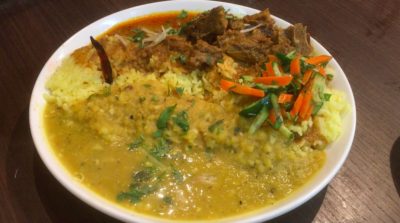 It is a traditional dish of Bangladesh ,called Khichuri,
At first glance it looks quite a bit,
but since rice was like porridge,I could have it all.
The tenderness of the meat was impressive!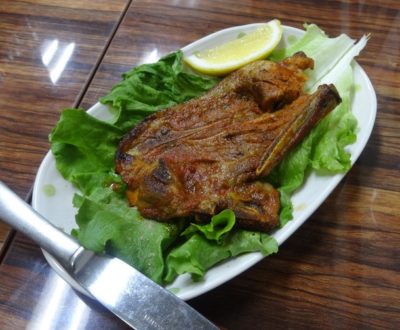 Actually this lamb chop · · ·
Since I told the owner "I came here for interview",then he served me for free!
He is a really nice person!
I think I can say this restaurant has "good location","good taste","good owner".
By all means, when you visit near Ueno · Okachimachi,
Why do not you look into it?
Related article
[bc url="https://www.halalmedia.jp/archives/25772/manpuku-bbq-has-musulim-friendly-menu-all-over-japan/"]