MIFB,one of the biggest food event in Malaysia,is coming soon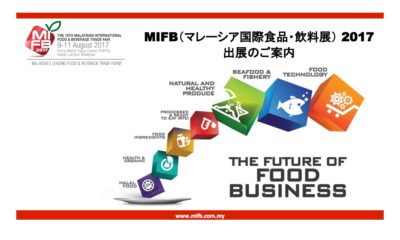 The biggest food business meeting in Malaysia will be held from 9th August to 11th August.
Malaysia is a leader in the halal industry.
Since it's becoming an export hub to neighboring countries, the world is paying attention.
In fact, this business meeting has been held 18th time so far,
there were 500 exhibitors in 40 countries, 18,000 visitors in 58 countries, contracts reaching 40 billion yen last year.
From this year as the first challenge, "Halal Village" is going to be established,
everyone is going to pay attention to Halal Food.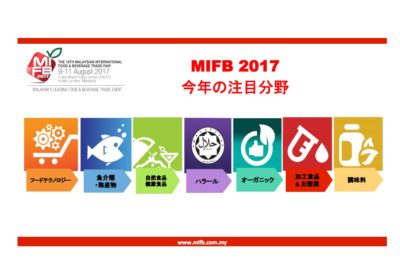 From Japan, Funfair (samurai ramen) and Shefty (dressing and pastry) will be exhibited,
Also at the HMJ booth, we are going to introduce efforts of local governments such as Taito Ward and Sano City.
At this event where key person of the halal industry gather from all over the world,
we will also promote HALAL EXPO JAPAN scheduled to be held in November this year to liven up more.