Let's Enjoy Summer in Japan!
What is your image of summer in Japan?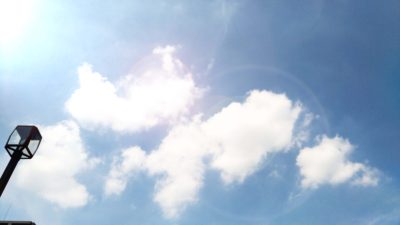 As I came from Indonesia which is summer almost all year round, at first, I had confidence that it will be no problem at all for me to face summer in Japan. Unfortunately, it was a big mistake.
Summer in Japan is very hot, humid, and we have to be alert to heat stroke. When I was in Indonesia, I had never heard about "heat stroke" or such a thing, however in Japan, news alert citizens about "heat stroke" almost every day during summer.
But you do not need to worry. Here I would like to introduce some goods to help you to face heat on summer and make your trip more pleasant.
UV cut umbrella or hat
Japanese women always protect their skin from sunburn, so they often use umbrella even it does not rain. Umbrella which is being used in sunny day is called higasa. As Higasa and hat has UV cut effect, it protects from UV rays and reduces the expose of direct sunlight. There are UV cut umbrella for sunny day only, and for both sunny-rainy day.
When I was in my home country, I had never heard or saw umbrella nor hat which has UV cut function. I was surprised that Japan has such brilliant goods and they are commonly sold almost everywhere.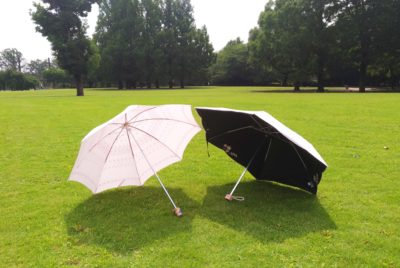 UV cut umbrella is about 1.500 to 3.000 yen, UV cut hat is about 1.000 to 2.000 yen. They are being widely sold at variety store (such as Loft and Tokyu Hands), discount store (such as Don Qui Jote), supermarket (such as Itoyokado, Seiyu).
Japanese fan (folding fan/sensu and uchiwa)
Japanese fan is often appeared in anime or Japanese drama, so I think almost everyone know it. When summer is coming, you can find Japanese fan whether sensu or uchiwa almost everywhere. Compact and easy to bring when going out. Besides, it could be a very nice and stylish accent for yukata. You can get both sensu and uchiwa almost everywhere like department store or variety store, even at 100 yen shop.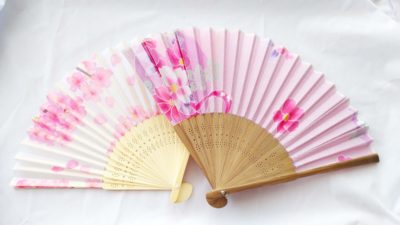 High SPF Sunscreen
As Japan has high (sometimes risky) UV rays in summer, most of sunscreen has SPF 50 to protect the skin from sun burn.
Some Japanese sunscreens are available from reasonable price about 600 to 900 yen, and some are also the expensive one about 2.000-4.000 yen. But, most of sunscreen contains ethanol (alcohol), so if you mind, you can use sunscreen for baby (with SPF 30 to 50).
You can find them at nearest drugstore such as Matsumoto Kiyoshi etc.


Products with cool sensation
There are various of products with cool sensation, from items you can bring along when going out until bedding items. One of them which is very convenient is a towel, you only need to soak it with water and it will become cool in moment. It can prevent from heat stroke while going out, so recommended especially for kids and elderly. It is about 1.000 to 2.000 yen and can be found mainly at variety store.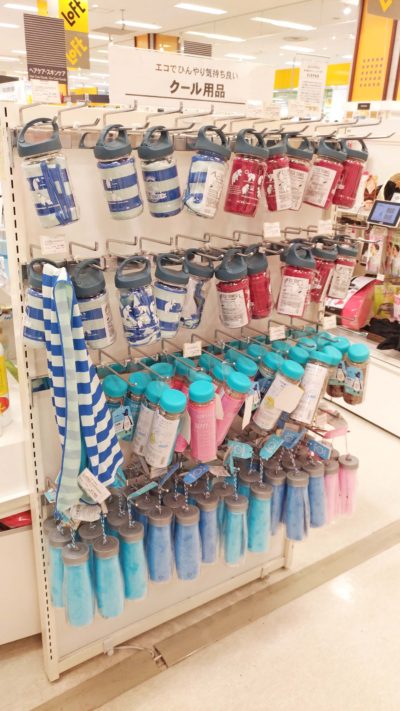 Items you need to be caution to
Body sheet is one of popular product in Japan during summer. It has various of scents and being widely sold. After sweating a lot, it's nice to wipe with body sheet as it gives cool sensation and leave the skin smooth. However, unfortunately most of body sheet contains ethanol.
In summer, we sweat much and get thirsty more often, so please keep your water intake to avoid heat stroke.
Let's enjoy summer in Japan!