HANA TAJIMA 2017 FALL/WINTER COLLECTION will start from July 28th!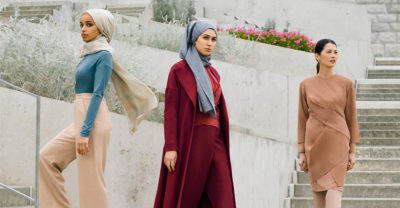 HANA TAJIMA 2017 FALL/WINTER COLLECTION will be on sale from July 28th at participating stores (refer to the below).
This collection is designed with a concept of "LifeWear by Uniqlo that enriches people's lives through realizing both functionality and fashionability" to fit the lifestyle of anyone, regardless of religion, culture, and taste of fashion. HANA TAJIMA designed these collections; she converted to Islamic religion when she was a teen and has since been designing fashion styles blending Islam culture, functionality, and good design.

Youtube UNIQLO Official Account
In Islam, women should refrain from wearing clothing that expose their skin or body lines, so this fashion collection is modest fashion.
It has been two years since launching in Southeast Asia including Malaysia in winter 2015, and has been gaining publicity in various regions ever since.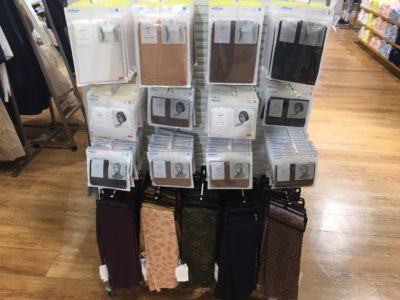 HANA TAJIMA 2017 SPRING/SUMMER COLLECTION introduced in March this year became popular amongst Muslim women residing in Japan as well as Japanese women aged 30 to 50-years old.
Including Tokyo, many stores selling the products ran out of stock due to the popularity.
Dresses, outerwear, hijab, and a line of many other fashion items for fall and winter will be released in this collection.
The modest HANA TAJIMA 2017 FALL/WINTER COLLECTION can be purchased in 13 participating stores, mainly in Tokyo!
The design and functionality of this collection has attracted attention from many women, which shows that modest fashion is not only for Islam followers but is for anyone to enjoy.
We recommend you go check a UNIQLO store near you to see the HANA TAJIMA 2017 FALL/WINTER COLLECTION.
Stores
UNIQLO Gotanda TOC
UNIQLO Ikebukuro Sunshine 60 dori
UNIQLO MARK IS Minatomirai
UNIQLO Maronigate Ginza
UNIQLO Okachimachi
UNIQLO OSAKA
UNIQLO Sapporo Esuta
UNIQLO Setagaya Chitosedai
UNIQLO Ginza
BICQLO UNIQLO Shinjuku Higashiguchi
UNIQLO Kichijoji
UNIQLO Shinsaibashi
UNIQLO Online store
Search for each store (only in Japanese)