Uniqlo fashion, simple yet stylish
Uniqlo is a Japanese biggest apparel company which is delivering Japanese fashion to the world. Not only Japanese and foreigners who are living in Japan, Uniqlo also become tourists' favorite.
Uniqlo provides very good quality and comfortable items with various of styles and colors at best price! Another good news is, there are muslim friendly fashion while fit with Japanese fashion trend. Furthermore, most of Uniqlo fashion are loose, so not only covers body line, but it is also wudhu friendly.
*Wudhu (or wudu, ablution), a procedure for washing parts of the body (a type of ritual purification) before praying
Uniqlo launched Uniqlo x Hana Tajima Collection on July 28 (Hana Tajima 2017 Fall/Winter Collection). This collection was made specifically to meet muslim needs in fashion. It has unique and fresh designs compared with Uniqlo regular collection.
Welcoming fall and winter, Uniqlo x Hana Tajima collection rich of earth and bold colors.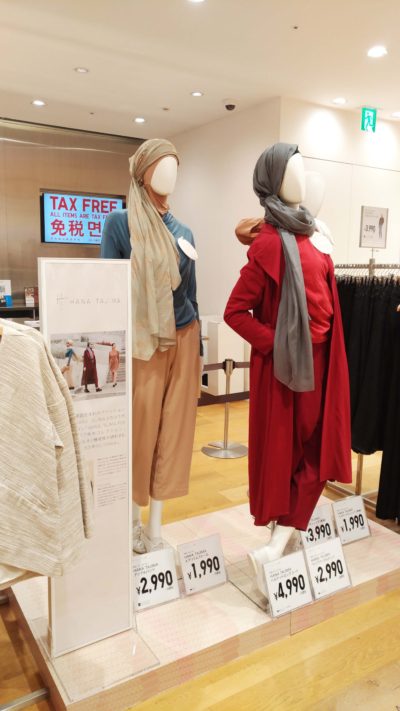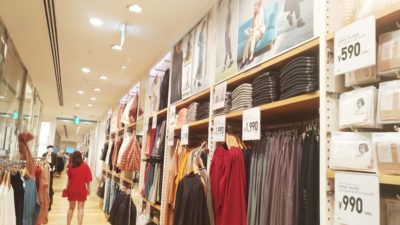 Recommendation outfit with Uniqlo x Hana Tajima Collection
Here is my recommended outfit wearing tops and bottoms from Uniqlo x Hana Tajima collection!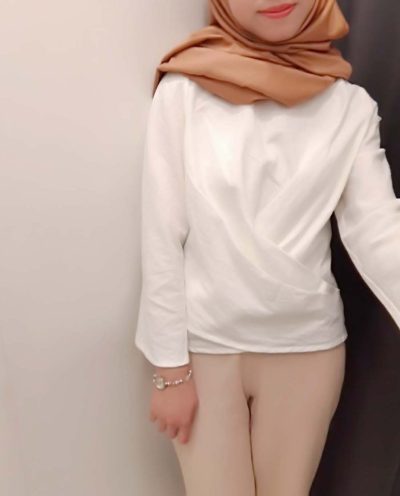 I'm wearing :
※cross over (cache-cœur) blouse(off white)
※ankle pants (beige)
※hijab (own item)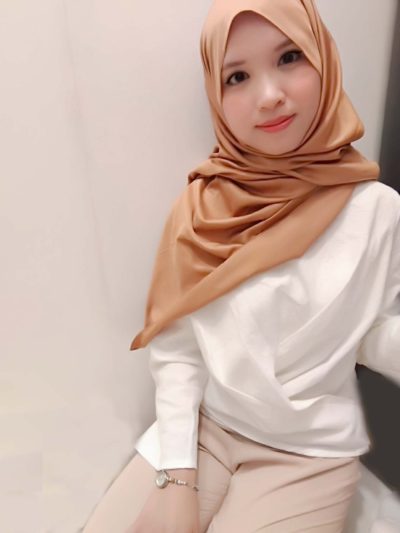 Beige and white is one of my favorite combination, it makes skin color look brighter. Here I'm wearing caramel-with-a-hint-of-gold color hijab which makes the outfit more standout. And about the bottoms, even product name is "ankle pants" but it is not that short, and of course, it is loose so I can actively move.
I was very surprised that this Uniqlo x Hana Tajima Collection is amazingly comfortable! Plus it has cute design, especially the blouse. Besides, it feels cool enough while wearing it, so I think it is also comfortable to wear in summer as well.
Fashion tips
It is NG to use all pastel color items in the whole body. By adding a bolder color item (in the same color category with pastel color you are wearing) could make the appearance more balance. For example, bolder color I'm using here is hijab, which is still in same color category (brown category) with beige pants.
Recommendation outfit with Uniqlo Regular Collection
Beside of Uniqlo x Hana Tajima Collection, Uniqlo regular collection also now available in store in fall/winter colors and some of them are also muslim-friendly. I got an impression bold color items are available more than earth color ones.
Here is my recommended outfit by using Uniqlo's regular collection!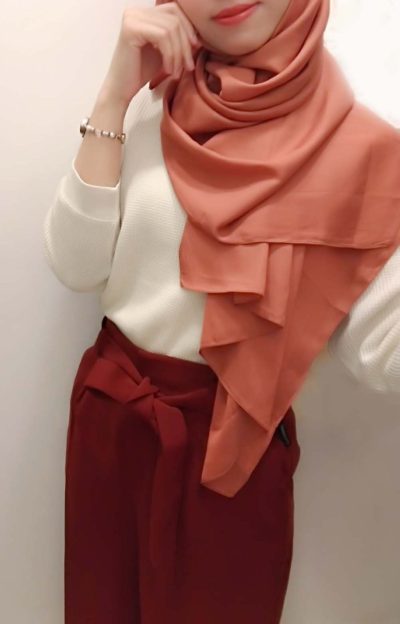 I'm wearing :
※Waffle crew neck T(three-quarter sleeve)(off white)
※High waist ribbon wide pants (brown) 
※hijab (own item)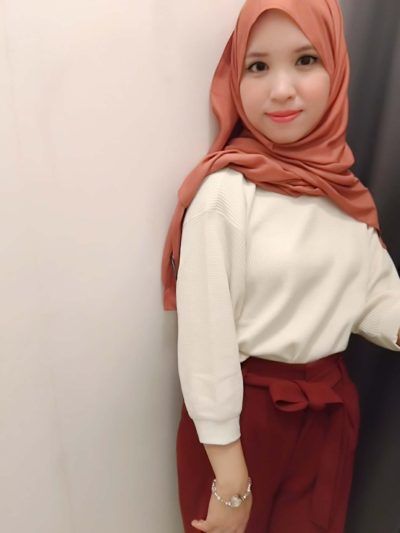 In autumn/fall, it feels cool and chilly, so it is very suitable to wear sweater. This sweater is not too thick, not too thin, just fit and very comfortable. It is available in 6 colors but I choose white (again) as bottoms is in bold orange-brown color. This wide pants is very comfortable, plus the ribbon accent is very cute. To make the appearance more outstanding for autumn, I'm wearing hijab in terracotta (terracotta is one of autumn color).
Fashion tips
It makes appearance more outstanding and calmer by combining bold color and slightly light color.
As Uniqlo has various of styles in their collection, I found myself very excited in playing with style and color.
I hope this information could be one of your reference.