Halal buffet at the Carmel Restaurant in Hotel Springs Makuhari
Writer: Nur Iman Miyazaki
I would like to share my experience at the buffet style restaurant "Carmel" in Hotel Springs Makuhari near Kaihin-Makuhari station.
Kaihin-Makuhari is an excellent hub for sightseeing. It is located about 40 to 50 minutes from both Narita Airport and Haneda Airport by direct shuttle bus. From there, you can get directly to Tokyo Disney Resort by shuttle bus or train in about 20 minutes and Tokyo Station is about 30 minutes by train.
The station area is well developed. There are many hotels and restaurants, fun places such as outlet shopping malls, movie theaters, Makuhari Messe International Exhibition Hall and Makuhari Seaside Park.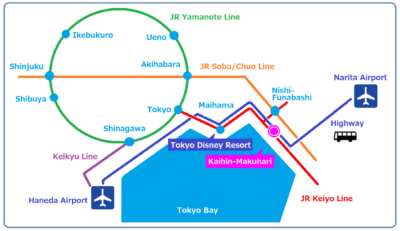 Hotel Springs Makuhari has been working on Muslim-friendly service for some time already. They offer prayer facilities and serve Halal menu in some restaurants for Muslim guests.
There is no Halal-only restaurant in the hotel, but they serve Halal menu in the three restaurants. Chinese restaurant "Suiran", Japanese resraurant "Genkai", and buffet resraurant "Carmel". The Halal cuisine are cooked in Halal-only kitchen.
Suiran" and "Genkai" serves halal luxurious course meal, which requires booking in advance, However "Carmel" always prepares Halal menu, so you can enjoy Halal cuisine anytime without booking.
The restaurant is located at the lobby floor and with a great atmosphere, surrounded by water landscape. The scenery and the sound of the water flowing makes you feel relax.
My children were delighted with the food especially pizza and barbeque chicken, and loved the free refills soft drink which is commonly called "drink bar" in Japan. You should try this restaurant if you are in Kaihin Makuhari either with friends or family.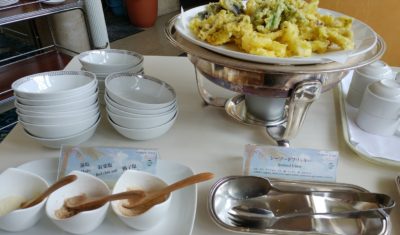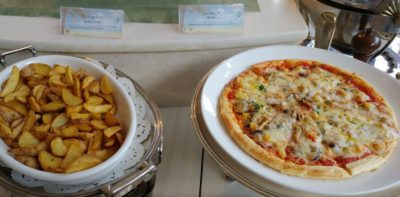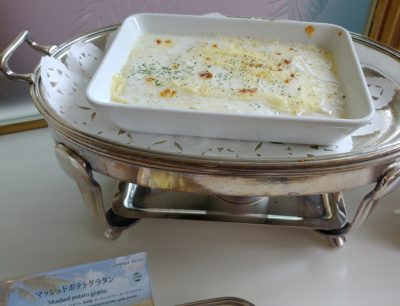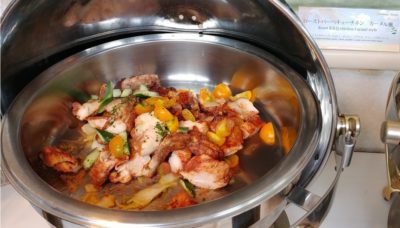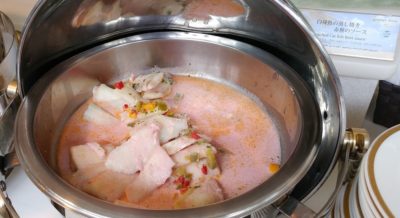 Weekday lunch fee is 2600 yen per a person for adult, 1300 yen for child (4 yearl old to primary school student), inclusive tax and service charge. Infants younger than 3 years old are free. (as of August 2017)
Fees vary depending on whether weekday or holiday, and lunch or dinner. Please check the website of the hotel to check details.