Kerapirka Restaurant Review
Experience the taste of original Ainu & Italian Cuisine
Written by Mufiedah Hadi
Do you know that now you're able to enjoy Halal Ainu and Italian Cuisine? Here in Kerapirka restaurant you can eat them both. Maybe some of you are wondering, what is Ainu?
"The Ainu people are historically residents of parts of Hokkaido (the Northern island of Japan) the Kuril Islands, and Sakhalin. According to the government, there are currently 25,000 Ainu living in Japan, but other sources claim there are up to 200,000. The origin of the Ainu people and language is, for the most part, unknown. However, there have been many theories on the subject." –https://www.tofugu.com/japan/ainu-japan/
Okay, let's talk about the restaurant! It's located very conveniently near the JR Tenma Station. When you arrived at the station, just go to the exit gate and you'll see there's a Mc Donald store. Go straight, the Mc Donald store will be on your left side. Just go straight and you'll find the restaurant on your left side.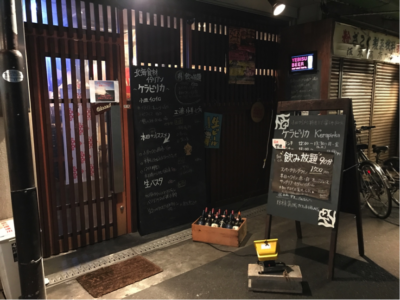 You'll see just like in the picture above. In my opinion this restaurant has a great interior design. As in Japanese they'll say おしゃれ(oshare).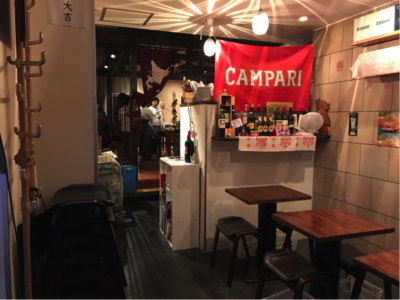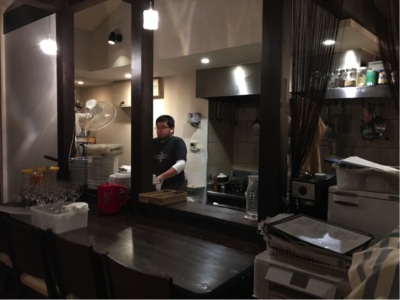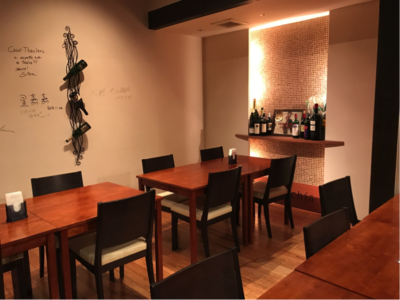 Right? In this restaurant you'll be able to take a lot of Instagrammable photos!
Not only that, they also have praying space! Here, let's take a look!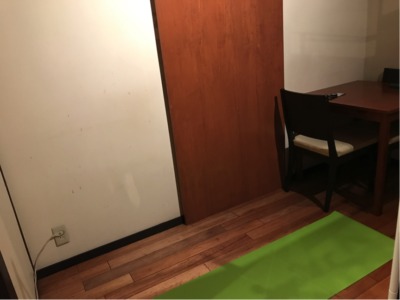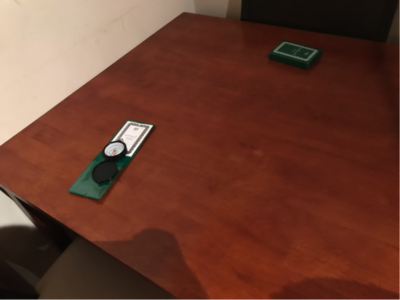 You can do your wudhu at their toilet.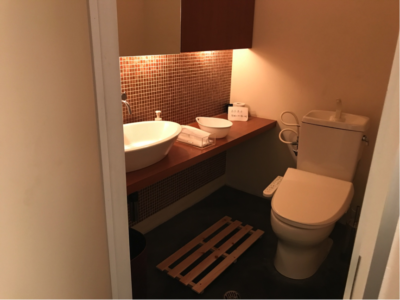 You can do your wudhu at the washbasin, and as you can see at the picture above, they also provide you with a wood stand so you don't have to worry about your sandal or shoes getting wet.
Okay, enough with the restaurant facilities, let's talk about their menu!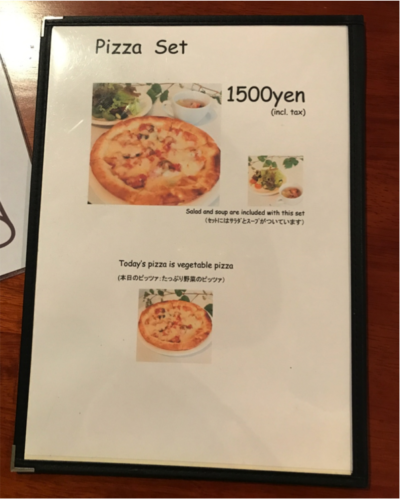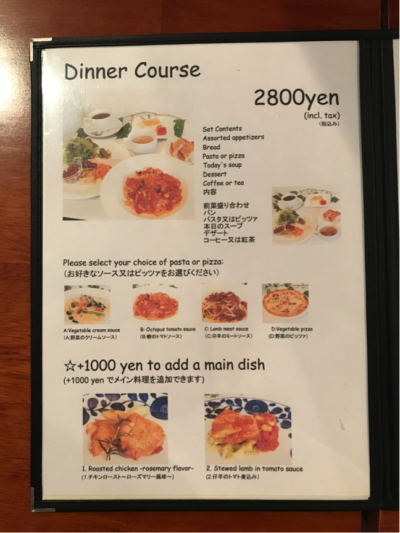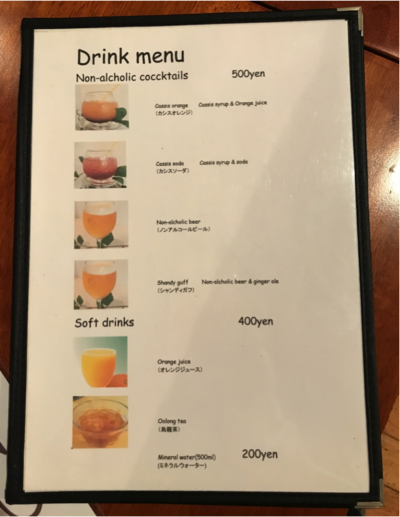 They also give 10% discount to students just by showing the student ID


I've tried their pizza and pasta, it's superb!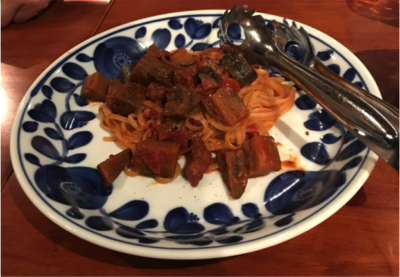 Octopus tomato sauce pasta, it also has eggplant in it.


This is my favorite pasta menu in this restaurant! It is called Vegetable cream sauce. It's super creamy and yummy!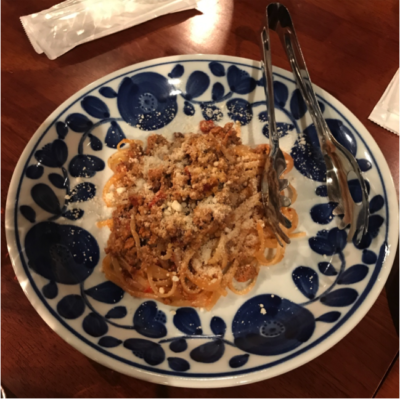 If you're a mutton lover, you have to try this! In my opinion this sauce taste like Bolognese sauce but with a strong mutton flavor. It's called Pasta with Lamb meat sauce.
Since this restaurant is an Italian cuisine restaurant, of course it serves Pizza! They serve vegetable pizza just like in the picture bellow.


You can choose between 2 main dish to be added into the meal set by adding 1000 JPY. The main dish are Roasted Chicken or Stewed Lamb.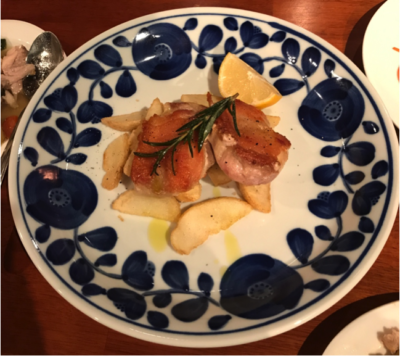 Like what I've said before, they also serve the original Ainu cuisine. In the picture bellow you'll see one of the Ainu dish. It's a vegetable soup with rabbit meat in it. It's also halal.


Let's enjoy the original Ainu and Italian Cuisine at Kerapirka Restaurant!
kerapirka
Address

4-12-15, Tenjimbashi, Kita-ku Osaka-shi, Osaka

OPEN

12:00-14:00, 18:00-22:00

CLOSE

Sunday

TEL

06-6881-0145

E-mail

kerapirka.ranran@gmail.com

Website

Halal Gourmet Japan