Most famous zoo in Japan "Asahiyama zoo"started Prayer space
Do you know Asahikawa in Hokkaido?
It is located about one and a half hours by train from Sapporo,
Many tourists visit every year to see great nature.
In Asahikawa,especially popular sightseeing spot is "Asahiyama zoo" .
It is the most famous zoo in Japan which is famous for penguin walks and flying hippos.
Recently Asahiyama zoo started prayer space according to increasing the number of Muslim tourists.
Because of that Muslim can enjoy the park without any worries.
When you use the space,you are required to inquiry Central Support Center.
So please don't forget it.
You can check more information about Asahikawa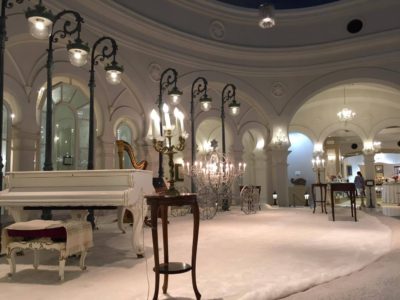 In addition, if you want to know how to enjoy Muslim Friendly Town Hokkaido Asahikawa,
Please see the details from the following URL.
https://www.halalmedia.jp/ja/archives/28523/muslim-friendytown-asahikawa/
Asahiyama Zoo