## The World's First Teppanyaki Restaurant Starts Serving HALAL Kobe Beef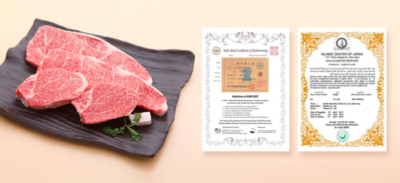 "The Originator of Teppanyaki Steak Misono Kobe main store" in Kobe starts serving Teppanyaki steak using HALAL Kobe beef. *HALAL Kobe beef is only offered in the Kobe main store
The Originator of Teppanyaki Steak Misono Kobe main store
The store opened as Japan's first Teppanyaki steak house in 1945 immediately after World War 2. Misono offers only selected A4 and A5 ranked Japanese black beef including Kobe beef, and has gained great popularity from Japanese as well as overseas customers.
Misono specializes in bringing out the "flavor of ingredients" without taking too much time in cooking.
Cooking Kobe Beef in Front of Customers
At Misono, the chef will cook meat, fish, and vegetables in season on a teppan(iron) plate in front of you. They offer hot and fresh dishes while enjoying conversation.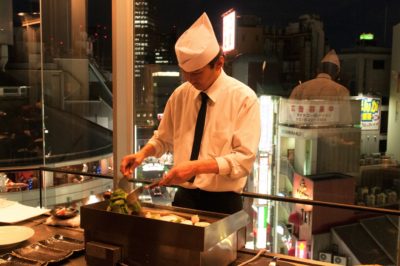 Luxurious Way of Eating HALAL Kobe Beef
You can choose from course menus that lavishly uses HALAL Kobe beef and seafood, as well as a la carte menus.
Course Menu
◯ HALAL Kobe Beef Sirloin Course 35,000 yen (37,800 yen including tax))
・Appetizer (seafood)
・Salad
・Grilled vegetables
・HALAL Kobe beef sirloin steak (150g)
・Garlic rice
・Fruits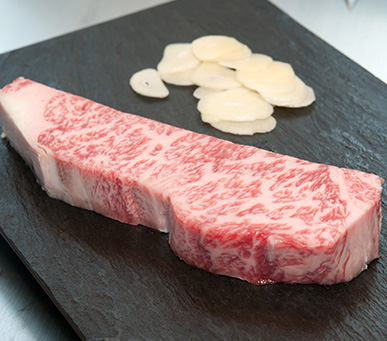 ◯ HALAL Seafood Course 20,000 yen (21,600 yen including tax)
・Appetizer (scallops)
・Salad
・Today's fish
・Five grilled vegetables
・Lobster (1 pcs)
・Garlic rice
・Fruits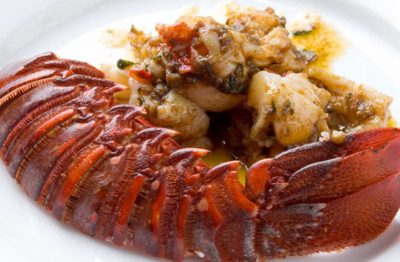 Please take a look on http://misono.org/halal/ for more detail.
Cooking methods you can choose
At Misono, they prioritize having their customers "Eat warm meals by having a teppan plate in front of each table" while keeping the style of Teppanyaki steaks. Therefore, They have provided two cooking methods of styles A and B, and customers can choose by themselves.
◯Style A: HALAL cooking method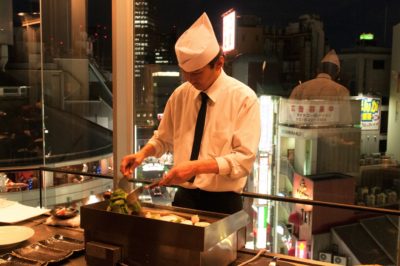 Although it differs from style A, they grill beef with dishes and cooking utensils exclusively used for HALAL. They grill meat by placing HALAL teppan plate on top of a generally used teppan plate.
*All ingredients and condiments used in both styles are HALAL and disposable plates, and utensils are available.
◯Style B: Existing cooking method since establishment of the restaurant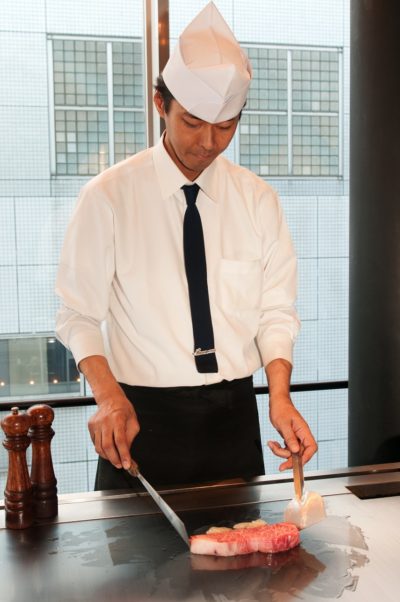 Although we also use the same plate to grill non-HALAL beef, this is a method that makes the beef taste juicier.
Why did they decide to start HALAL-friendly services?
They received many requests from customers mentioning "I want to try HALAL Kobe beef." Although normal Kobe beef is already something of a very high value, HALAL Kobe beef is even more rare to find, so they thought over about it many times until deciding to incorporate it.
How to make a reservation
①Make a reservation by e-mail (halal@misono.org)
②They will confirm the stock and seats (pre-reservation)
③They will send you notification for advanced payment invoice will be sent
*The course fee must be paid in advance via direct deposit
④We will send you notification for confirmation of the payment (reservation complete)
Please be advised that the HALAL course is by reservation only. They do not accept any reservations on the day. Amount is limited, so they may not be able to accept reservation depending on the stock.
The Originator of Teppanyaki Steak Misono Kobe main store
Tel

078-331-2890

OPEN

11:30-14:30 (L.O. 13:30), 17:00-22:00 (L.O. 21:00)

CLOSE

Daily open (except new year's holiday)

Address

Misono Bld.7.8F, 1-1-2, Shimoyamatedori, Chuo-ku Kobe-shi, Hyogo

Halal Gourmet Japan