1 Minute Japanese Lesson Started!
Want to learn Japanese but have not much time or want to learn Japanese used in daily life?
Yes, we have the answer!
On October 17, we started "1 Minute Japanese Lesson" video with Kaiji Sensei and Aya Sensei through Halal Media Japan Youtube Channel.
In this video, we can learn Japanese for daily conversation.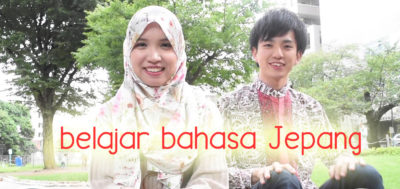 This lesson is targeting Indonesian people (students, salaryman, everyone!) who want to learn Japanese, so the video is in Bahasa!
Through this video, we hope much more people interested in learning Japanese, and of course, come to Japan!
Why 1 minute?
Because we know that many people do not have much time to learn new things due to their daily routine.
Based on it, we had an idea to make a short but meaningful video within a minute, so learners can watch the video and learn Japanese even in a very short time.
Moreover, as the content is compact and delivered with fun, it is easier for learners to remember the lesson.
Video schedule
As we just started the lesson, the video will be uploaded regularly once a week (every Wednesday) for a period of time. However, we are planning to increase the uploading frequency step by step to give more effective learning.
This is the first uploaded video, a lesson about greetings in Japanese. Please take a look!

Want to ask something about Japanese?
Of course, learners can ask anything about Japanese to us!
Two-way learning is our way, where we give lesson through video and learners ask any question to us.
Learners can ask through official Facebook "1 minute Japanese lesson".
About Sensei
Here we have two sensei, Kaiji sensei and Aya sensei.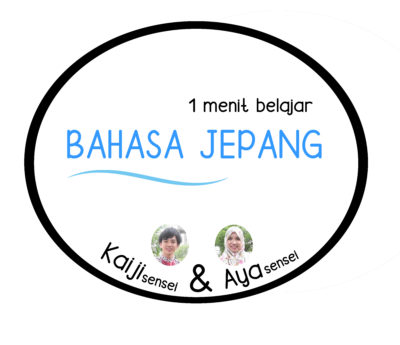 Kaiji Sensei
Kaiji Sensei is a Japanese Muslim who can speak Bahasa, Malay, English, and of course, Japanese.
He was born in Saitama prefecture and now living in Tokyo.
He was an excellent student of famous Waseda University and had been in Brunei Darussalam as a foreign student.
Having interest in Halal and Muslim in Japan, he joined Halal Media Japan Co. Ltd (now Food Diversity Co. Ltd) from April 2017.
Kaiji Sensei has affinity with South East Asia.
Nasi goreng, nasi lemak, teh tarik, and pisang goreng (fried banana) are his favorites.
He is now into an Indonesian singer, Maudy Ayunda.
Aya Sensei
Aya Sensei is an Indonesian  who can speak Japanese, English, and of course, Bahasa.
She moved to Japan 2 years ago and now live in Saitama prefecture.
Aya Sensei was also an excellent student, she was a postgraduate student at university in Indonesia.
Aya Sensei loves cosmetics and fashion, she joined Halal Media Japan Co. Ltd (now Food Diversity Co. Ltd) in September 2017.
Noodle, Chinese food, and Oolong tea are her favorites.
She is now into flower arrangement called Herbarium and love Seven-Eleven's coffee.
There will be proper introductory video soon, so stay tune!
Please subscribe us on,
Youtube channel : Youtube channel
and follow us on,
Facebook : Facebook page!