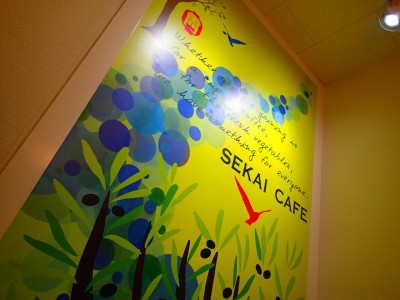 "SEKAI CAFE" makes arrangements such that tourists visiting Japan can enjoy their meals without worry.
URL:http://sekai-cafe.com/oshiage/
They opened SEKAI CAFE ASAKUSA (1st store) on November 11, 2014 near Asakusa Kaminari-mon Gate and subsequently opened SEKAI CAFE OSHIAGE (2nd store) on June 24, 2015 near the Tokyo Sky Tree (Oshiage station).
→https://www.facebook.com/sekai.cafe.oshiage
At SEKAI CAFE, the ingredient of all food items and processed goods are checked to make sure no pork, alcohol, animal-derived ingredients, chemical seasonings (MSG), and Trans fat are used.
Moreover, HALAL MEAT is used for all meat menus and no pork or alcohol is used in any of the food menus, so these are not used in the kitchen.
(HALAL certificate may be presented for meats)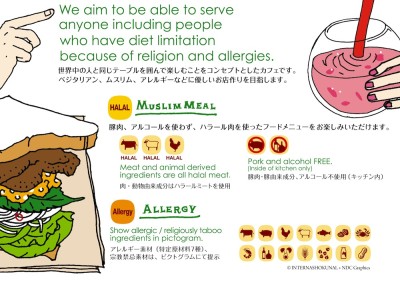 Many ingredients used those that nourish the body and are organic. They also offer menus for vegetarian and vegan customers. Although alcohol is available, they are stored and cleaned separately, which is a point of relief for Muslim people. It is bustling with Muslim customers for days on end.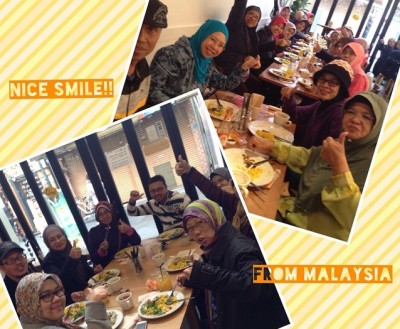 (2nd store) At SEKAI CAFE OSHIAGE, the store is designed with olive, a symbol for peace and hope, as the main image.
A prayers space is available for 3 people to use at the same time.
It is an appreciated service in Tokyo where there are barely any prayer spaces in tourist attractions.
There are about 60 seats with the first and second floor together, and use by large parties is available.
(Prayer space may be used for nursing room as a multi-purpose space)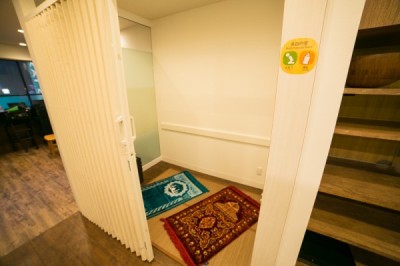 There is a product sales corner in the store and customers can purchase mainly Japanese souvenirs.
All products sold here has acquired HALAL certificate or are products confirmed to include no pork or alcohol in its ingredients.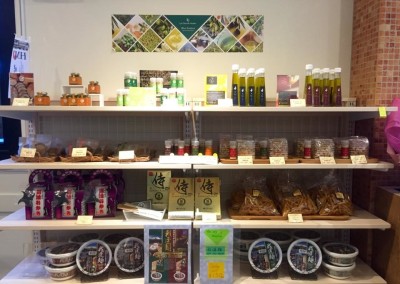 Many staffs speak English, so do not hesitate even if you cannot speak Japanese.
There are free W-Fi hotspots available in the store with electrical outlets attached to seats.
SEKAI CAFE OSHIAGE (2nd store)
→https://www.facebook.com/sekai.cafe.oshiage
SEKAI CAFE ASAKUSA (1st store)
→https://www.facebook.com/sekai.cafe.asakusa
noritaka.shibayama (SEKAI CAFE spokesman)
Mail→konnichiwa@sekai-cafe.com
Smile ∞ Infinity (operating store)
→http://www.smile-8.jp/
Tel

03-6284-1760

OPEN

9:00-21:00

Address

2-16-8, Narihira, Sumida-ku, Tokyo 130-0002

Halal Gourmet Japan