More supermarket in Japan goes Halal!
Rogers Supermarket is one of largest discount store in Japan, that is selling various of items, from food and daily commodities, until clothes and bedclothing with low price. Its stores are focusing mostly in Saitama Prefecture.
This time HMJ visited Rogers Urawa branch, that can be accessed about 15 min walk from Minami Yono Station (Saikyo Line), Saitama City.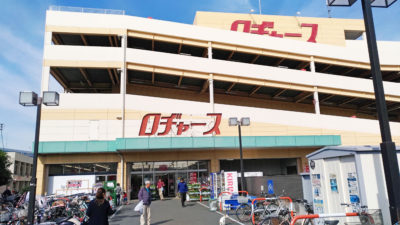 There is halal corner in the center of food area nearby frozen food corner. It is easy to find as it has red stand out red sign.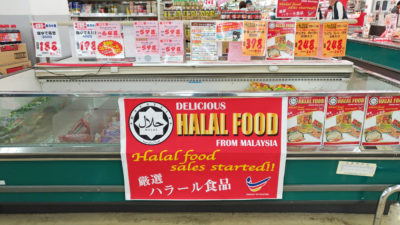 Looking inside the refrigerator, there are some foods with halal mark from JAKIM!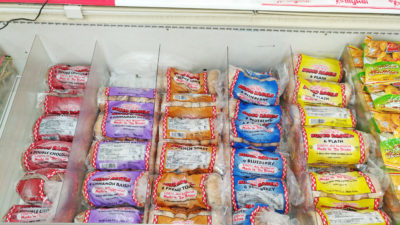 For those who concern with bread sold in common supermarket, this frozen bread can be an option. Especially it has five flavors available, those are chocolate, cinnamon raisin, french toast, blueberry, and plain flavor, suitable for everyday meal to charge energy before going to work.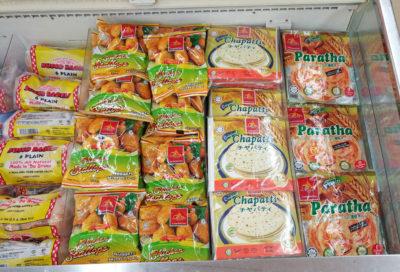 Besides, there are also chicken scallops, chapatti, and paratha lining-up beside frozen bread.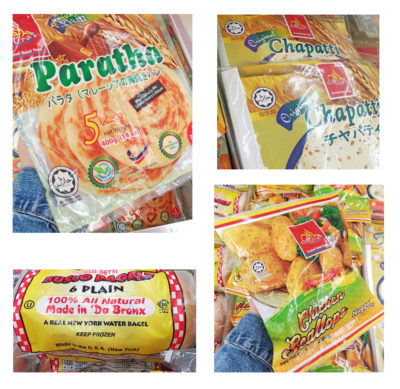 Rogers supermarket found out that Muslim come to Japan will be more increasing from now on especially around Saitama Prefecture, so they paid attention and gave effort to start to provide halal foods to answer Muslim needs. Halal foods are available in some stores and Rogers plan to expand it.
After starting to provide halal foods, many Muslims in Saitama Prefecture, especially those who are living around Warabi and Kawaguchi city, often come to the store and purchase. At the time of interview, we heard that container for halal foods was full but it was decreasing so fast about a half! What a great result!
So, for everyone who lives in Saitama, now there is a new choice to get daily needs!
About Rogers Supermarket
http://www.rogers.co.jp/ (in Japanese)
Rogers store list with halal foods
Rogers Urawa http://www.rogers.co.jp/shop/urawa/
Rogers Kawagoe http://www.rogers.co.jp/shop/kawagoe/
Rogers Niiza http://www.rogers.co.jp/shop/niiza/
Rogers Kawaguchi http://www.rogers.co.jp/shop/kawaguchi/