Halal Food Selection
Safety, good quality, and delicious taste are some factors costumer are looking for.
Isetan, a high-level shopping place, provides variety of food selection which is halal and meet customer's needs through their online store, "Halal Food Selection".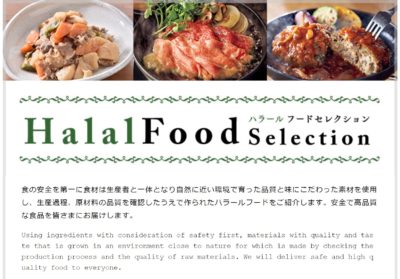 Salam Food Processing
Based on the concept "to provide safe food to all people", Salam Food Processing carefully select products with good quality and taste. They provides two sections ;
※"Small Goods" ; has variety of meet (such as BBQ beef, shabu-shabu beef etc). Price range is JPY 1,026 to JPY 5,076)
※"Groceries" ; products variety such as beef hamburger, roasted beef, BBQ chicken etc. Price range is JPY 540 to JPY 9,936.
Minoya Japan Halal Selection
Provides various of typical Japanese foods such as teriyaki buri (yellow tail), fried shrimp etc, proceed at factory that meet FSSC (Food Safety International Standars for Food Production) with price range JPY 584 to JPY 1,750.
Global Halal Foods Selection
Provides halal foods which is overcome and eliminate food barrier, halal foods that can be consumed by anyone.
The products divided into 3 sections :
※Seasoning : provides typical Japanese food seasoning such as shoyu (soy sauce) and mirin, until chili sauce and non-alcohol umeshu (plum soda). Price range is around JPY 154 to JPY 3,024.
※Groceries : provides Turkish bread, bento, tomato paste etc with price range JPY 141 to JPY 1,836.
※Ice : provides Turkish ice and various taste of milk ice cream (green tea, café au lait, chocolate, etc) with price JPY 378 yen and gift set with price JPY 2.139 (6 pcs) and JPY 3.240(10 pcs).
Osamado Honten
Provides halal Japanese rice cracker with price JPY 1,080 (50 g x 3 bags) and JPY 3,564 (130 g x 5 bags)
Abumata Miso
Provies halal miso paste with price JPY 378 yen (375 gr)
Related article :
Mitsukoshi Isetan sells The finest of Halal Wagyu online as well!