HANA TAJIMA x UNIQLO
Uniqlo, one of the biggest apparel shop in Japan, produced modest wear collection together with famous British-born modest-wear fashion designer, Hana Tajima, with brand HANA TAJIMA FOR UNIQLO.

HANA TAJIMA FOR UNIQLO collection is offering comfortable wear and excitement in modesty, versatile clothing for women in all backgrounds, regardless of age, culture, race, or beliefs.
Hana Tajima's design is combining refined elegance and effortless comfort, with soft-touch and high-quality material. The design does not emphasize body line which Muslim ladies can use.
HANA TAJIMA FOR UNIQLO 2018 Spring Summer Collection
This collection is filled with calm pastel and bright colors presenting upcoming spring and summer in Japan.
Start from Feb 9th 2018, HANA TAJIMA FOR UNIQLO 2018 Spring Summer Collection available in Uniqlo's large store.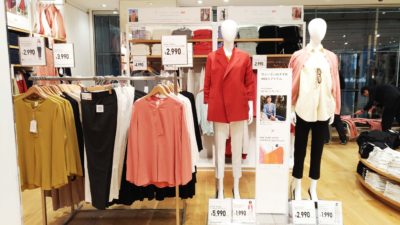 From outer such as jacket and gown, until breathable Airism high-neck inner, stall that can be used as hijab, and inner hijab in various attractive colors.
Its soft touch definitely give an ultimate comfort while let the wearer looks stylish and fashionable at the same time with its unique modest design.
At Uniqlo Ginza Store, you can find Hana Tajima corner on 4F.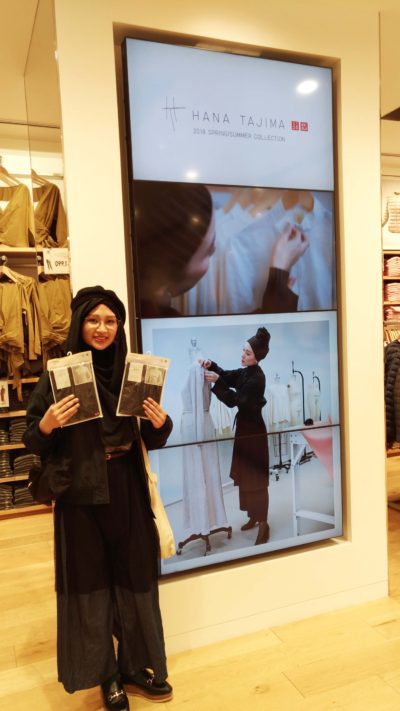 ※This collection's items launching is divided into 2.
1st round launched on Feb 9th, 2nd round will launch on March 23rd.
Official site :
HANA TAJIMA FOR UNIQLO Official Site
HANA TAJIMA FOR UNIQLO 2018 Spring Summer is also being sold on below stores.
(source : shop list)
Hokkaido
※ Sapporo Esta Store
Tokyo
※ Okachimachi Store
※ Marronier Gate Ginza Store
※ Ginza Store
※ Ikebukuro Sunshine 60 St Store
※ BICQLO Shinjuku Store
※ Kichijoji Store
Kanagawa
※ MARK IS Minatomirai store
Aichi
※ Nagoya Store
Osaka
※ UNIQLO OSAKA Store
※ Shinsaibashi Store