## Mazesoba at Naritaya, Asakusa!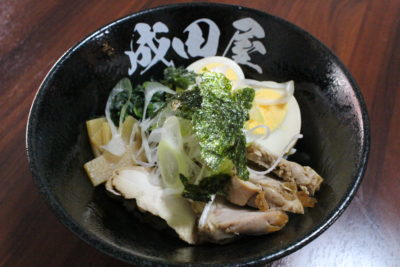 Asakusa is a popular sightseeing spot you cannot miss while travelling to Japan.
It is famous with the oldest temple in Tokyo "Sensoji-temple"
And the tallest building in Tokyo "Tokyo Sky Tree",
Which attract number of tourists to come.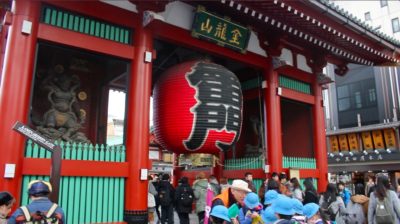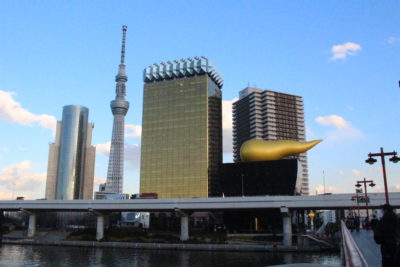 Do you know that here in Asakusa, we can enjoy halal ramen?
There is "Naritaya", a ramen shop in Asakusa
That is widely popular among Muslim tourists since its establishment on 2015,
Known as a restaurant where customers queue to enjoy the dishes.
Here we introduce the attractive point of Naritaya
Easy Access!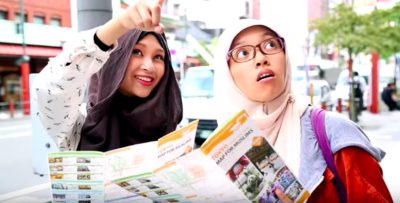 Do you know there is a Asakusa map for Muslims?
*You can find the map here.
Naritaya is located just 3 min walk from the main spot of Asakusa, Sensoji-temple.
Means that, we can enjoy both beautiful sightseeing and delish halal foods in the same area.
The First Halal-Certified Ramen Restaurant in Japan
With a desire to let more people enjoy ramen, all menu available in Naritaya are free from pork or alcohol.
As the substitute of roasted pork that often being used in common ramen in Japan,
Naritaya use roasted chicken instead.
*No alcohol sold in the restaurant
Known as the first halal-certified ramen shop in Japan, Naritaya has frequently been featured in numerous media.
One Popular Menu, Mazesoba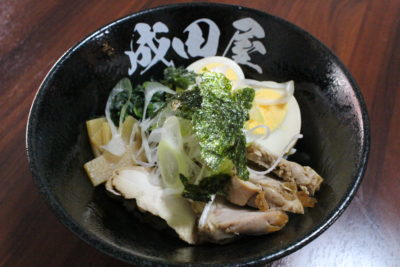 Ramen? Where is the soup?!
Maybe many people have same surprise.
Mazesoba is also being called as "soupless noodle".
Instead of soup, mazesoba is a kind of noodle dish enjoyed with thick sauce.
Maybe it is hard to understand through picture,
The thick sauce is there in the bottom of the bowl under noodle and toppings.
You need to mix noodle, toppings, and thick sauce together first before enjoy the mazesoba.
*"maze" from "mazesoba" means "mix".
It has unique taste, nice value, and good volume!
Want to Know More? Take a Look on Video Below!
Muslim reporter is enjoying the mazesoba.
Not Only ramen but "Set menu" as well!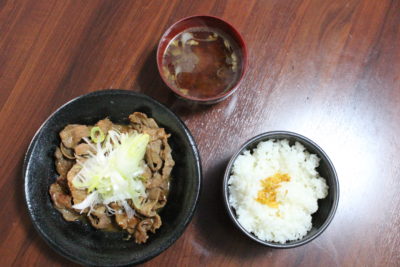 One nice point of Naritaya is "menu variation".
Actually, they serve not only ramen, but also set menu which is also recommended.
*Set menu information taken on February 2018. There might be any change.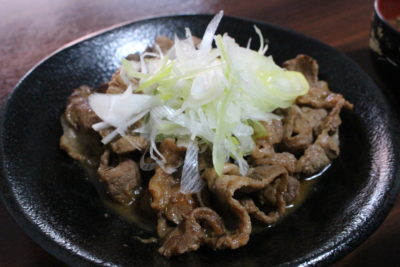 Set menu we had on our visit is "yakiniku set menu" with juicy meat that you have to try!
Various menu available at Naritaya makes us would love to come again and again,
and try all the menus!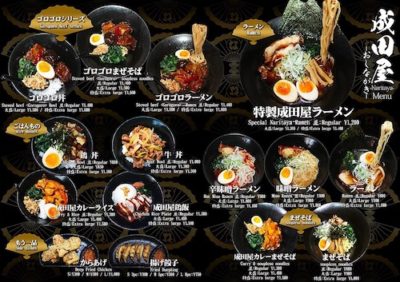 Naritaya in Kyoto and Osaka!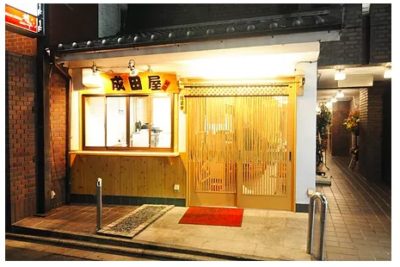 Besides of Naritaya Asakusa,Naritaya is also has shops in Kyoto and Osaka.
Bring Naritaya's Taste to Home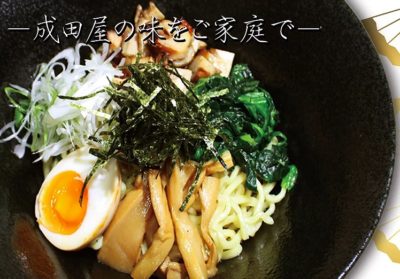 To answer costumer request to have delicious Naritaya's taste not only in shop but also at home,
Naritaya started to serve frozen mazesoba.
Those who want to enjoy mazesoba at home, this is very recommended for you.
Find the detail here.
Tel

03-4285-9806

Address

2-7-13 Asakusa, Taito-ku, Tokyo

Website

Halal Gourmet Japan