Japanese Foods
What is the first thing come to your mind once hear "Japanese food"?
Dishes such as sushi, sashimi, tempura might be the most familiar one, but do you know that Japan has Japanese-style curry which you will not find anywhere else rather than here in Japan?
Different with sushi or sashimi, curry is known as one of Japanese home cooking, and you can enjoy it at home with Tonosama Curry!
Buy now!!⇒https://goo.gl/1AwmLw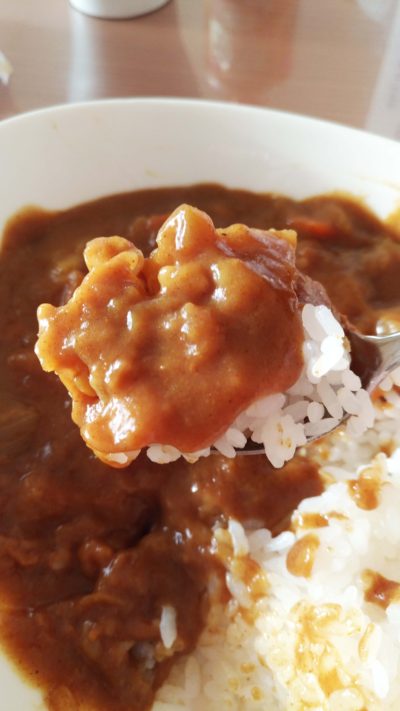 Halal Japanese-Style Curry, Tonosama Curry
Along with the increase of Muslim tourists in number as well as Muslims living in Japan, and with desire to let everyone, without any exception, able to enjoy Japanese-style curry, T.O FUTURE PLAN LLC produced a NAHA halal-certified Japanese curry which is also vegetarian friendly! How cool is that!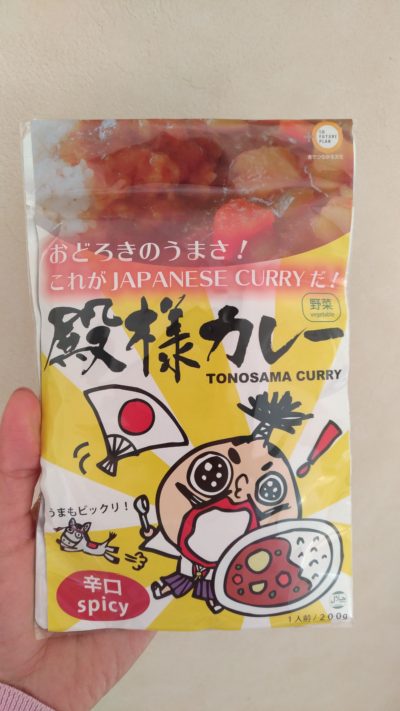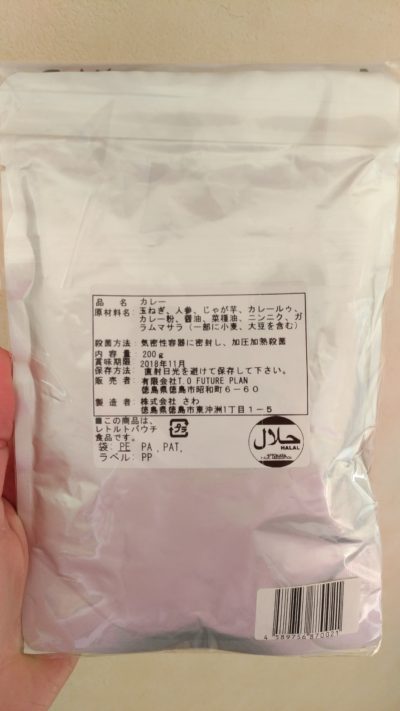 Tonosama curry available in compact aluminium pouch.
Ingredients used are all from vegetables without any animal derivatives.
You can taste the sweetness extracted from vegetables such as carrot, onion, potato etc.
There are vegetables toppings included as well.
It is available in spicy taste only, in very nice spiciness!
Might be a favorite taste especially for Muslims from South East Asia!
On Halal Expo Japan 2016, they sold out 200 portions of Japanese curry and gained a good appreciation from customers.
How to Cook
Just put the package, without open it, in a boiled water for 3 to 5 minutes and pour the curry to a plate with rice on the halfway, simple and quick!
Very helpful especially in your busy days.
Of course, you can add toppings as you like and enjoy it together with Tonosama curry.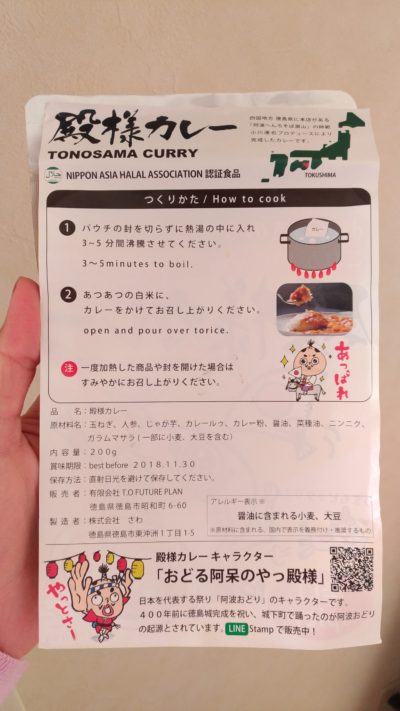 Where to Purchase
Tonosama curry can be purchased through their online store or amazon
Available in 1 pcs (200 gr) costs 540 yen, 5 pcs set 2.700 yen, and 10 pcs set 5.400 yen (all are include tax prices).