Vegetarian-Friendly and Allergy Free Curry
Kamakura, a city in Kanagawa Prefecture that is rich of history.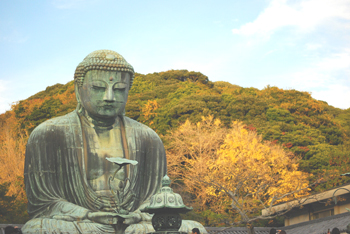 Especially those who love Japanese history, you may familiar with Kamakura as Kamakura shogunate or Kamakura bakufu in Japanese, is often mentioned in Japanese history books.
Kamakura has number of temples and historical spots that attracts, especially foreign tourists.
Located just 7 min walk from east exit of Kamakura station and nearby the famous tourist spot Tsurugaoka Hachimangu, "Kamakura Yasai Kare Kantakun", a curry shop in Komachi street, Kamakura, serves curry with the freshest Kamakura's vegetable (around 10 types!) toppings since 2014.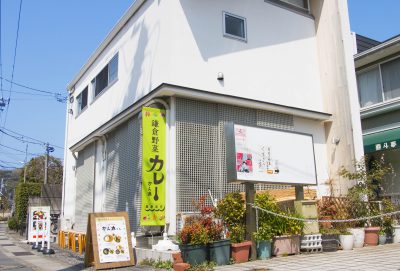 As the increase of numbers of foreign tourists visiting Kamakura, they often received requests of vegetable curry and curry without allergic ingredients such as egg and milk that led them to develop animal-free vegetable curry called "Farmer's vegetable curry", which will be available start from April 4!!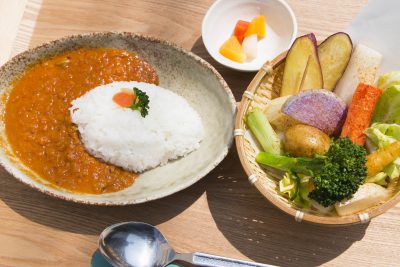 Its fresh vivid-red curry roux is made from tomatoes and 9 types of spices with addition of sugarcane and soy milk to add the richness of the taste.
Inside the shop, it is bright and cozy, let you enjoy have a nice quality time with Kamakura Yasai Kare Kantakun's curry.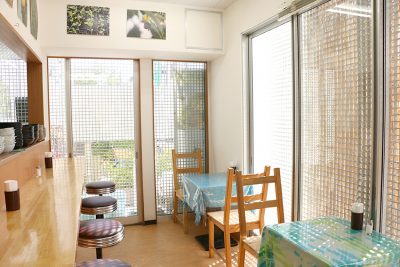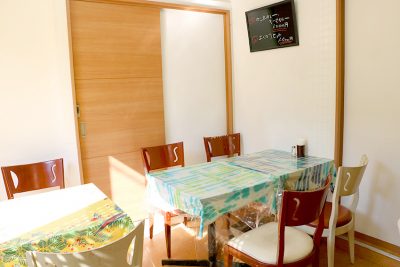 About Kamakura Yasai Kare Kantakun
Open

11:00~15:00 (Sat, Sun 11:00~17:00)

Close

Always Open

Address

Yukinoshita 1-4-2 1F, Kamakura city, Kanagawa

TEL

050-5594-8247

Website

WEB SITE