Samurai Ramen at Gyomu Super!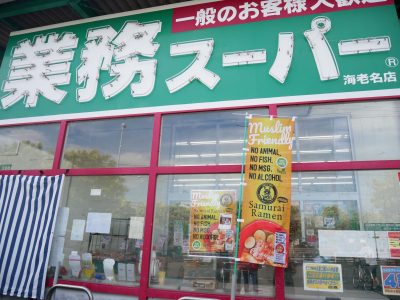 Gyomu Super is a large supermarket in Japan known with their overwhelming service in dealing with halal foods such as halal meat, pasta, snacks etc, with branches reach 800 stores spreading across Japan. Gyomu Super existence is essential in supporting Muslims living in Japan.
After hearing customers voices and Muslim demand on HALAL EXPO JAPAN 2016, Gyomu Super started to sell halal beef.
https://www.halalmedia.jp/ja/archives/23929/halal-beef-is-now-on-sale-at-gyomu-super/2/
Then on HALAL EXPO JAPAN 2017, Gyomu Super received a lot of demand on delicious halal ramen. This time Gyomu Super presents Samurai Ramen, the overwhelming Japanese ramen that is highly popular among Muslims, Vegetarian, and Vegan at their stores!
https://www.halalmedia.jp/ja/archives/25128/samurai-ramen-umami-for-bag-noodle-now-on-sale/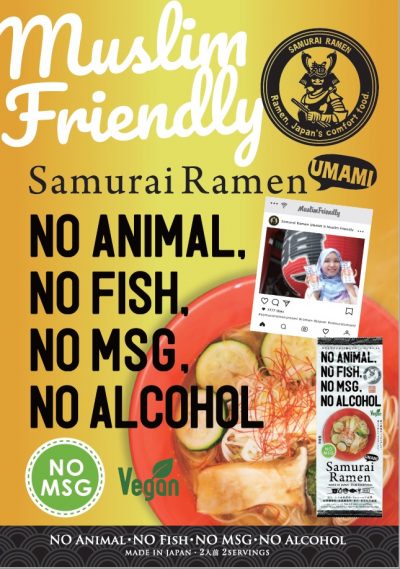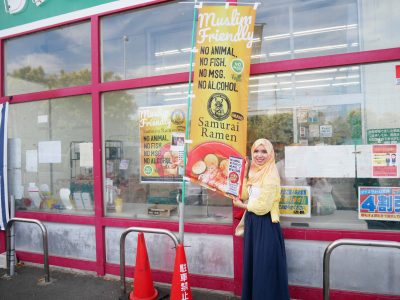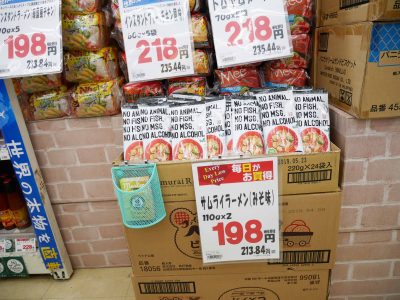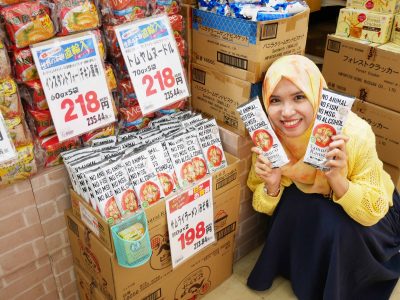 Furthermore, it is planned to publish delicious recipes by using Gyomu Super's foods from now on.
Gyomu Super that gaining customers warm responses, keep developing products to answer market demand.
So, if you have any idea of products you want them to sell, don't hesitate to convey it!
Store list
Kanto Area
Ebina
Yotsukaido
Makuharihongō
Kawaguchi Eki-mae
Ueno-hirokoji
Kansai Area
Nishikujō
Nishiyodogawa
harborland
Kyujoji Eki-minami
Ooyasutei
Hanata
Tadera
Shimoteno
Momodani
Izumisano
Takaishi Ayazono
Ritto
Minoh
Esaka
Oshikuma
Southern Mall Rokko
Izumisano Nakasho
Kyushu Area
Hakozaki station
Shinmunakata
Hakata sensho