From Halal Foods to Seasonings, Halal Product Line Up at Gyomu Super is Unbeatable!
Known Samurai Ramen started to be sold in Gyomu Super, HMJ team visited Gyomu Super Ebina Store in Kanagawa Prefecture.
You can purchase Samurai Ramen at Gyomu Super
Once we arrived, we were welcomed with outstanding Samurai Ramen poster.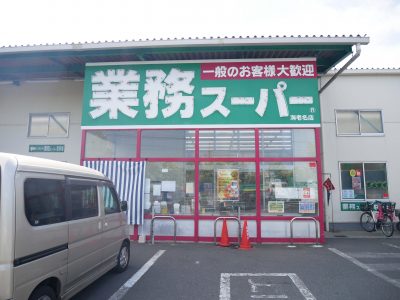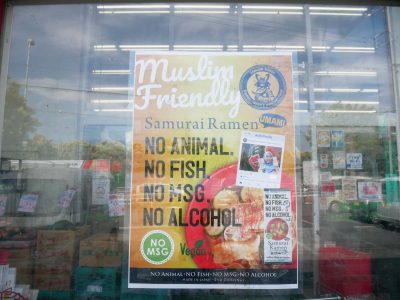 As there is a mosque in Ebina called "Ebina Mosque" as well as Gyomu super service in providing variety of products including halal foods in reasonable price, Gyomu Super Ebina store often being visited by Muslims looking for halal foods.
The store is neat and spacious. Products are lining up on the rack, from raw foods until frozen one.
First thing that catch our eyes is halal corner!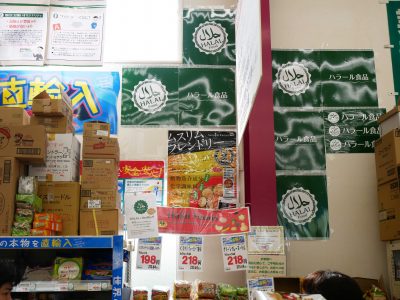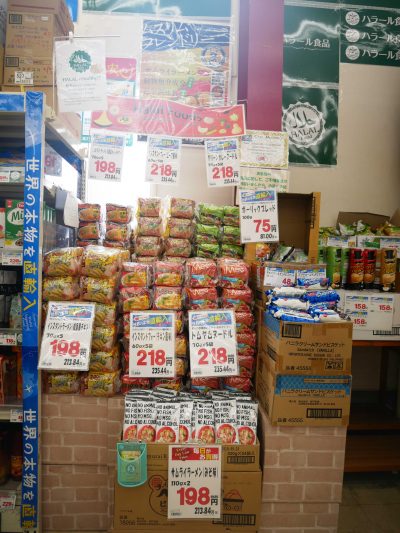 Yes, there is a halal corner in Gyomu Super Ebina Store. There we found the popular Samurai Ramen and other variety of halal instant ramen.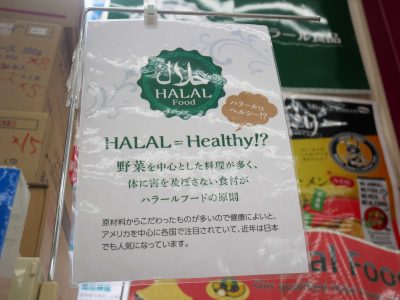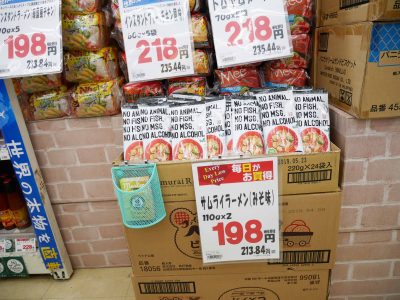 There is halal imported goods right besides ramen rack.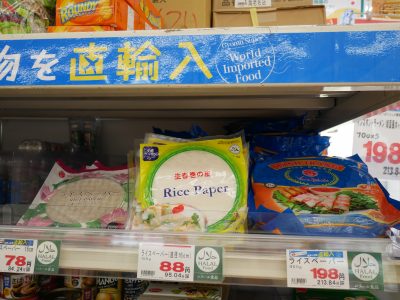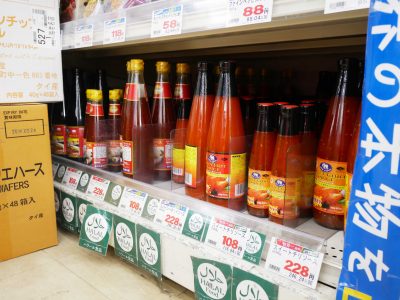 Beside of halal-labelled product, Gyomu Super Ebina Store puts label to show if a product does not contain any pork ingredients. What a very nice service!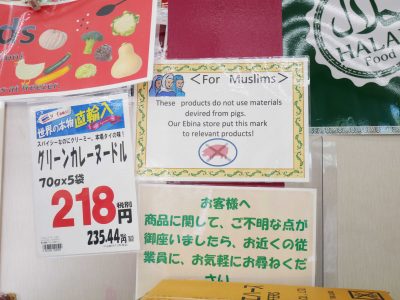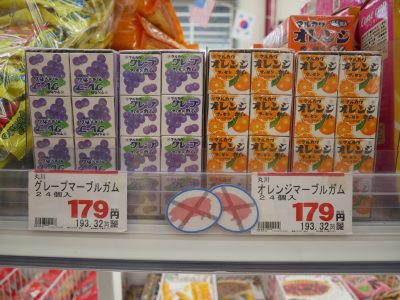 As we strolled inside the store, we found a lot of variety of both halal certified products and muslim-friendly products. We even found dates too!!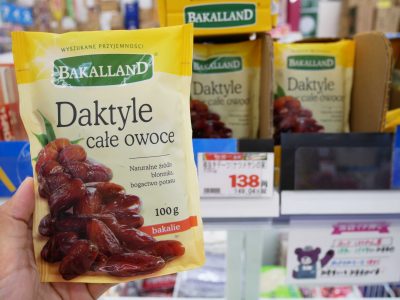 Here some picked up products.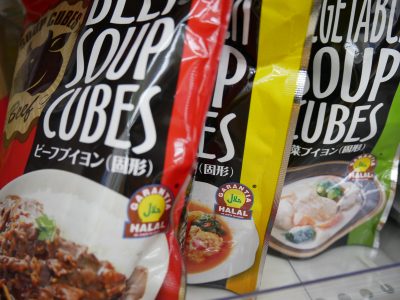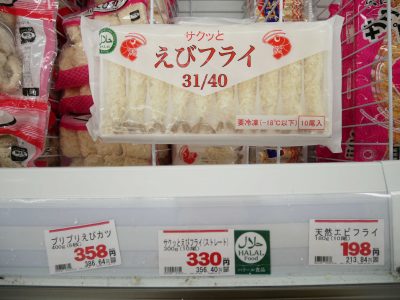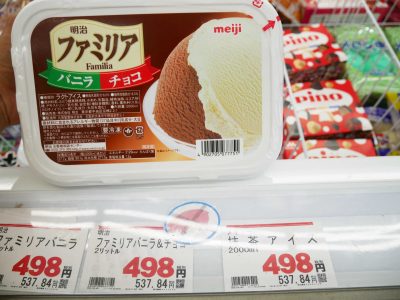 Gyomu Super existence is very essential in supporting Muslims daily necessities and providing more product choice for Muslims.