---
The Increase of Foreign Residents in Tsukuba
Tsukuba city had been developed as "Tsukuba Science City", which was built as national project to stimulate scientific researches. So that there are many research institutes and academic institutions in Tsukuba, such as JAXA or university of Tsukuba.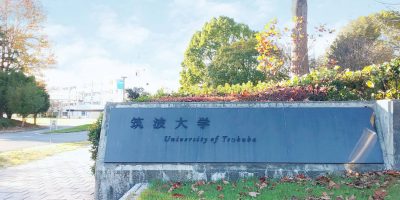 Along with the development of Tsukuba city, the population of foreign residents has been growing every year. For that reason, Tsukuba has a large population of foreign children and students at kindergarten, elementary school, and junior high school compared to other cities. Some of them cannot eat school lunch for some reasons, such as allergies and religious reasons.
Moreover, the number of children who have food allergies is also increasing.
The total population of children and students in Tsukuba are now 20,000 people, however 110 of those bring their lunch box everyday instead having school lunch. Furthermore, if including those who are only able to have certain menu, the number increase to 540 people.
"All kids eat the same school lunch day" in Tsukuba
In Tsukuba, "All kids eat the same school lunch day" has been held on February and November every year since 2015 at public kindergarten, elementary school, and junior high school.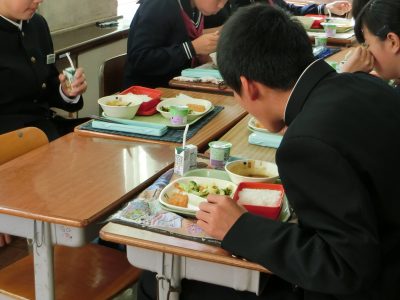 Since this school lunch does not contain 7 major allergen (shrimp, crab, wheat, buckwheat, dairy products, eggs and peanuts) and 20 other ingredients (abalone, cuttlefish, salmon roe, orange, kiwi, beef, walnut, salmon, mackerel, soybean, poultry, banana, pork, matsutake mushroom, peach, yam, apple, gelatin, cashews and sesame), all children including those with food allergy or who cannot eat specific foods for religious reason can eat the same school lunch menu.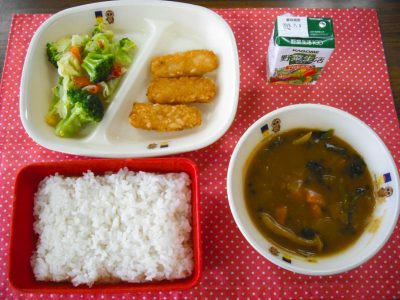 From all menu, curry is the most popular among children!
This curry contains vegetables which have crisp texture like lotus root or burdock so that children can enjoy the various taste and textures of foods.
The next menu for February will be Japanese seaweed rice, kenchin-jiru (vegetable chowder), and sweet potato tempura made with rice flour.
School Lunch With Lots of Wishes
School lunch contains lots of wishes for children like "having a good time with many friends" or "gain interest in nutrition or local food culture".
Futhermore, there are many children who were able to eat foods that they dislike by having the same school lunch menus with their friends.
We wish that action on various eating styles like this school lunch will spread all around Japan.