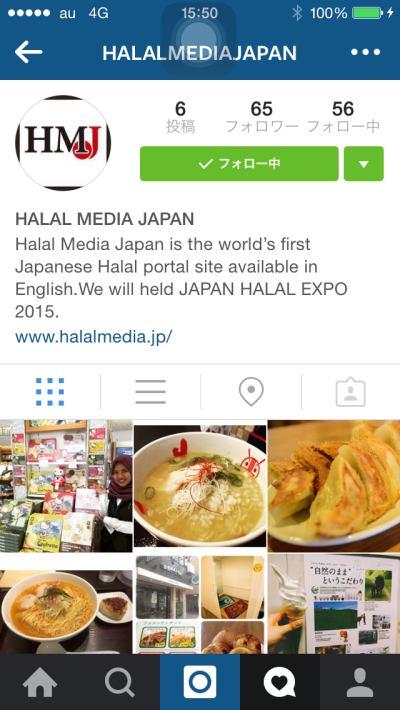 Recently Instagram is popular among young people in Japan. It is easy to use. So please download this application. Instagram is more willingly than Facebook. When you use Instagram. You can search something by hashtag, positional information and so on. We dispatch of information that is about halal restaurants, mosques, sightseeing places and so on. We averagely post 1article a day.
This is an account of Instagram: halalmediajapan
https://instagram.com/halalmediajapan/
If you have a content that you want us to post, please send a message to this following e-mail address.
E-mail addres: information@halalmedia.jp