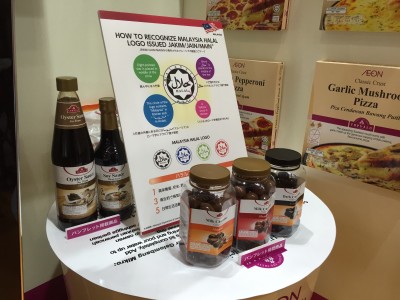 AEON is the most famous retail store in Japan.
http://www.aeon.info/
AEON will start selling HALAL-certified food products in 25 stores in the Kanto district from March next year. They are planning to set up a special corner for approximately 30 products from their private brand developed in Malaysia. It will be available mainly in districts with many Muslim followers, such as AEON Ota store (Ota-city, Gunma Prefecture). The price will be approximately 1.5 times more than the local price due to distribution and customs. Stores selling the products and the selections will increase along with demands. AEON will also take measures to the fact that Muslim visitors are increasing in addition to the demand of Muslim followers in Japan.