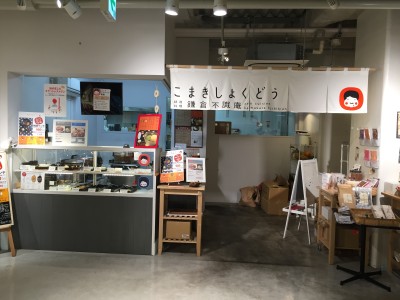 "Komaki shokudo" has been in business at the sanctuary of anime and idols for three years.
Komaki Fujii, the owner of Komaki shokudo thinks that "serving every customer that comes to visit" is the most important aspect of having a restaurant. Therefore, Komaki shokudo serves up Muslim-friendly menus such as Japanese-style vegetarian dishes, vegetarian dishes, macrobiotic dishes, and more. That is, they do not use absolutely any animal products, white sugar, dairy products, onions, leeks, and garlic. Of course, all the soup stock are made from vegetables.
※Some of the dishes included mirin.
Although these dishes may taste dull for Muslims, there is yuzu kosho (condiment made with citrus zest and pepper) on the table to adjust the flavors to taste. This shows Ms. Fujii's passion of wanting her customers to enjoy Japanese food cooked with ingredients from Japan. Akihabara attracts many foreign visitors, so they have English menus along with and English ingredient labels. In the future, she plans to translate all menus into English along with paying attention to ingredient labels for people with food restrictions. Ms. Fujii always respects her customers, so she mentioned that she wants them to ask her if they have any questions or worries when ordering.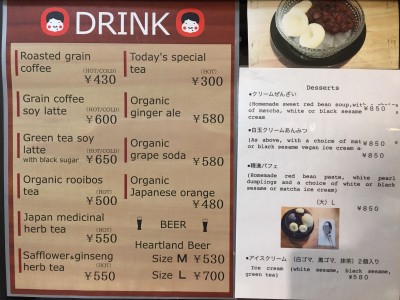 Ms. Fujii has the following wishes in addition to those mentioned above.
This comes from the wish of wanting foreign customers visiting Japan to not only "experience" Japanese culture but to "understand" it. Komaki shokudo is a restaurant that offers the best hospitality with respect towards foreign customers while treasuring Japanese culture, so why not try it out once?
Komaki Shokudo
Address

8-2, Kandaneribeicho, Chiyoda-ku, Tokyo, 101-0022, Japan

Tel

03-5577-5358

HP

Halal Gourmet Japan