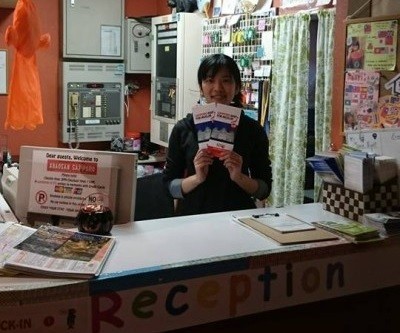 This is KAORI from International Hostel, Khaosan Sapporo.
http://khaosan-sapporo.com/
Khaosan Sapporo has been serving many customers from overseas countries, and started a Muslim-friendly approach for a more convenient, relaxing, and fun stay for all our guests.
-Refrigerator, cookware (knives, cutting boards, etc.), tableware (plates, forks, etc.), sponges, etc. are available on a different rack for Muslim guests
"SAPPORO MAP FOR MUSLIM』by HALAL MEDIA JAPAN" is provided (the map includes information on tourist attractions, HALAL restaurants, and prayer rooms)
・Sunrise and sunset calendar
・Recipe for "HALAL miso ramen"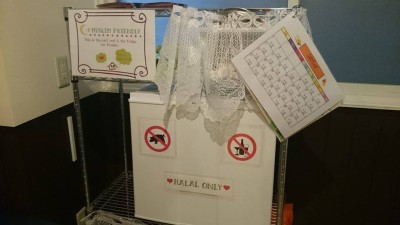 Although it is still a small step, we would be more than happy if Muslim customers can enjoy the stay with more comfort.
The season for snow that we have longed for is finally coming to Hokkaido!
Sapporo is a Muslim-friendly city with many attractions.
Please have a pleasant time at Khaosan Sapporo when visiting Sapporo!
All our staffs will heartily welcome Muslim guests.
We are looking forward to serving you.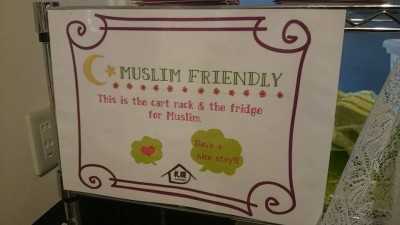 International Hostel: Khaosan Sapporo is a hostel/ guest house in Sapporo city of Hokkaido (reasonable lodge). We get various visitors from Japan as well as from all over the world, including backpackers travelling alone and group travelers of family and friends.
Over 90% of our guests are visitors from overseas.
We are conveniently located in the Susukino area of Sapporo, and is only 7 minutes by walk from Susukino station, while the price is reasonable.
The greatest entertainment district of Hokkaido (Susukino), Oodoori Park, which is the venue for many events carried out throughout the year such as the snow festival, beer garden, etc., and tourist attractions such as the clock tower, TV tower, etc. are all within walking distance.
Further, there are vibrant shopping streets (Tanukikuoji Shopping Street has great selections of local specialty and souvenirs), convenience stores, supermarket, post offices, and more! It is very convenient for a trip as well as for long stay.