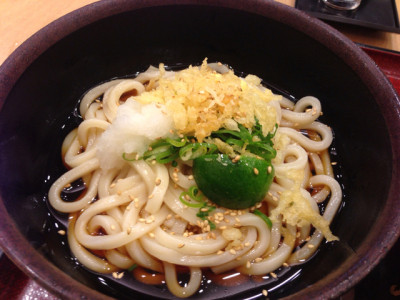 The・Udon at Kainsai International Airport on seocnd floor got certification from Malaysian Halal Consultancy & Training Agency (MHCT).
You can eat SANUKU UDON with flitters and rice balls. This is a self-service.It is the in-flight meal company of Royal Group, Ltd. Kansai in-flight catering.
Do you know the "self-style" udon restaurant? This is the Shikoku area style.
Not waiting for a table order, it is style of preparing a meal on their own in the following flow at counter
①Choose tempura
②Choose the side menu
③Choose the udon, and choose the size (large, medium, small)
④Pay the money
⑤Put the seasoning such as green onion and ginger and red pepperepper, heaven cake and so on…
⑥When you have finished, you should return the dish to the designated place
Please enjoy Udon of Japanese traditional culture.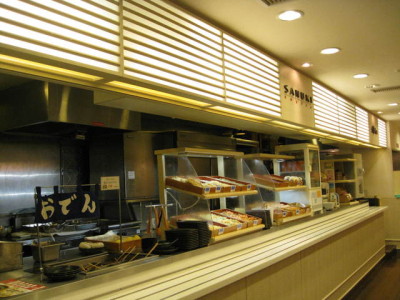 The・U-don
Address

〒549-0011 Kansaikokusai Airportryokakuta-minaru Bld.2F, Senshukuko Naka, Tajiri-cho Sennan-gun, Osaka, 549-0011, Japan

Tel

072-456-6515

Open

7:00〜22:00

HALAL GOURMET JAPAN