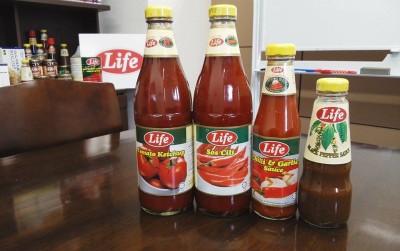 You can buy here!!
http://www.smile-8.jp/products/list.php?category_id=39
About us:
Our company is Yatsumoto Tsusho Co., Ltd. established in 1978 is specialized in importing food items.
Our import items are seasoning, chocolate, olive oil, black tea, confectionery items etc.
What we started:
We started importing Life Sauce from a Malaysian company Region Food Industries Sdn Bhd(RFI) this year.
The group company of RFI is directly operating Halal certified Kentucky Fried Chicken (KFC)/Pizza Hut at all locations in Singapore and Malaysia.
Life sauce (JAKIM certified) is served at KFC/Pizza Hut in Singapore and Malaysia and the most popular Malaysian chili sauce brand.
Japan Halal Expo 2015:
Managing director of RFI visited Japan to support our activity during the Expo.
During the expo, we received a lot of smiles from people who found Life sauce.
We even heard from a number of people were actually waiting for Life sauce to be imported to Japan.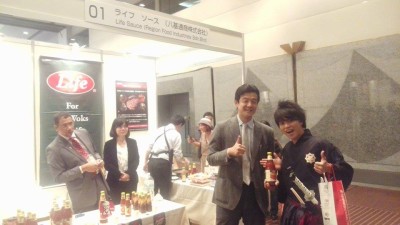 Our strong hope is to contribute to create friendly environment for Muslim and Japanese to enjoy the food together in Japan.
Even though Life sauce is No.1 Malaysian chili sauce brand, the products are available only at very limited locations in Japan yet.
RFI will attend Foodex in March 2016 to promote Life sauce in Japan.
We hope our friends are happy to share the information of life sauce and support us.
Yatsumoto Tsusho Co.,Ltd
Tel:03-3511-1701
http://www.yatsumoto.co.jp/
President, Yasuhiro Fukuchi