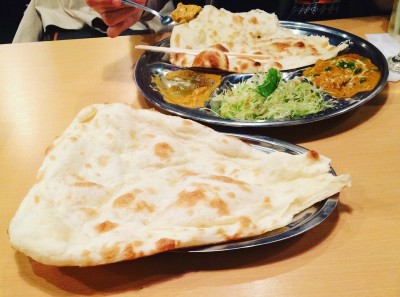 Written by Sabri-san
In Sendai, Miyagi, we are able to find couple of restaurants which are completely Halal or Muslim friendly (You may find something to eat and kitchens are clean). I want to write about one that was opened within last 6 months. It is around Itsutsubashi Seiyu and next to Tohoku Gakuin University at road turn. Name of the restaurant is IN Kitchen and they serve Indian and Nepalese Cuisine and generous about size. I visited there couple of times and my friends as well. I asked them for Halal choices and their reply was "All Halal" from two staffs. My friend demanded to see package of chicken and he said that they had showed it without hesitation. Place is clean, long and high ceiling, therefore there is a space for air.
However place may accept around 40 customers, if it is crowded, smell can place on your clothes after 45 min. Once there were 15 people and we spent 30 min, I didn't have smell so ventilation was enough for that day.
They greet you with smile and warm towel. I liked taste of the food (sheek kebab, tandoori chicken, chicken briyani, vegetable curry, chicken curry) and you may choose level of spice. It is an ala carte restaurant, you choose from menu and they cook for you. Orders are received within ten minutes, during the wait they serve you papad and lemon aromated water as service. They have combined menus to eat cheaper than separate selection.
Prices are very competitive with others and you can take out with same price as table but I am not sure about order to your place.
Only unfavorable point is, they serve alcohol as well but it is very hard to find non-alcoholic place in Japan.
There is a coin parking at very close.
Ps:
1) They have "All you can eat and drink" for 80 min. with 3000JPY.
2) I like butter chicken as a food and I prefer it as a little bit sweet. They do not serve it as I prefer and it is 900JPY (other curries are 600).
Address

2-9-10 Itsutsubashi Aoba-ku Sendai-shi, Miyagi

Tabelog site