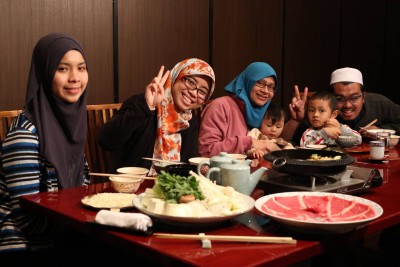 If you're a Muslim who loves Japanese food, your dream has come true.
This is Fumiya Takahashi. I share halal information of Tohoku region on a Facebook page, " Enjoying Tohoku Food for Muslims and Vegetarians."
Located just 30 seconds on foot from Sendai Station, two restaurants that received local halal certification in Hotel Metropolitan Sendai offer two distinct dining experiences of Japanese cuisine and Western-style dishes.
Hayase
At Japanese restaurant Hayase, you can enjoy artistic presentation of Japanese dishes that could almost satisfy your appetite just by looking at them. It offers three courses: breakfast, lunch, and dinner. Japanese chefs arrange vegetable and fishes with perfect balance and create outstanding dishes. Among them, sukiyaki is very popular with Muslims. Even though ingredients and seasonings are all halal, this sukiyaki tastes exactly the same as the one Japanese usually eat. In fact, it is much better than conventional sukiyaki in Japan. "Serving authentic Japanese cuisine to Muslim customers"¬– under this motto, every dish they make will bring happiness into your mouth
Serenity
If you're looking for a romantic restaurant in which you can eat delicious halal food, here's great news! Here at Serenity, you can spend wonderful time in modern surroundings while eating gorgeous Western-style halal cuisine. Of course, they only use halal meat so you can enjoy dishes like sauteed chicken, roast lamb, and tenderloin steak. There is no other place like Serenity that you can spend a special moment dining with your loved ones.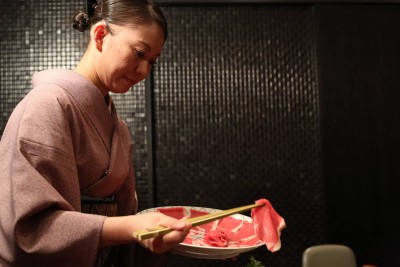 Tohoku region is falling behind in addressing needs of Muslims customers and Hotel Metropolitan Sendai is exceptional in terms of its effort to cater to Muslim's needs. In these restaurants, they have cutting boards, knives, and dishes that are only used for halal dishes, and they are completely separated from others. It goes without saying that all ingredients used for halal dishes are halal. Also the hotel rents out prayer spaces based on needs. "Japanese cuisine, which features natural ingredients such as fish and vegetable, is suitable for halal," Tadashi Suzuki, the head chef who is responsible for halal menu development, told me. Hotel Metropolitan Sendai is leading Tohoku in all aspects including restaurants, prayer spaces, and access.
These dreamlike restaurants will satisfy Muslims' cravings for delicious food!
Voices of Muslims who have eaten at the restaurants:
Pijal(from Malaysia)
"Food is delicious and there are payer spaces too. I'm glad I live in Sendai. I want to come back with my family. "
Yuni (Indonesia)
"Alhumdulilah, I'm happy that I could finally eat sukiyaki that I've always wanted to eat!"
Nurul (Malaysia)
"I hesitated to eat raw eggs initially, but eggs in Japan are fresh so it's safe. I want to let my Muslim friends know about this place."
Sharing halal information of Tohoku region:
Enjoying Tohoku Food for Muslims and Vegetarians
https://www.facebook.com/EnjoyTohokuFood/?fref=ts
Hayase
1-1-1 Chuo, Aoba-ku, Sendai City, Miyagi
022-267-2143
Morning 6:30-10:00
Lunch 11:00-14:00
Dinner 17:00-21:30(21:00 L.O)
Serenity
1-1-1 Chuo, Aoba-ku, Sendai City, Miyagi
022-267-2104
Morning 6:30-10:00
Lunch 11:30-14:30
Dinner 17:00-21:30(21:00 L.O)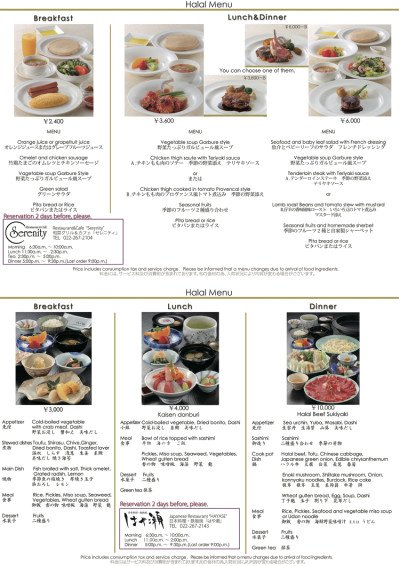 ※Please Click