JKT48 members continue traveling in Kyoto. Kyoto is an attractive city where we can feel the weight of history.
"THE ICHIBAN" is a TV program that is being broadcasted by RTV, Indonesia now. In this program, JKT48 members travel to look for "No.1 in Japan" in various regions of Japan. They try to find out attractive spots such as "the oldest", "the biggest", "the most famous" in Japan, that matches a given picture. The host of the program is Dwi Andhika, a drama actor, and Haruka Nakagawa joins in every episode.
People living outside Indonesia can watch this video in official website. This website also contains the collections of deleted scenes and photo galleries. Please get access to "THE ICHIBAN" website!
Kyoto – THE ICHIBAN Official Website:
http://theichiban.net/tour/kyoto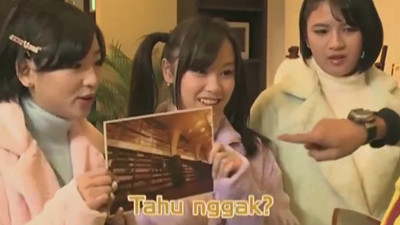 This time they start from the portal of the city, JR Kyoto Station. Haruka Nakagawa, Michelle Christo Kusnadi, Ratu Vienny Fitrilya are given a photo looking like library. This time also seems difficult. Can they find out within the five-hour time limit?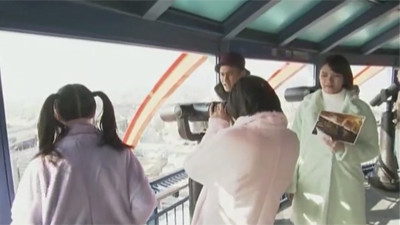 Kyoto Tower was designed to represent a lighthouse although Kyoto does not have shore. When it is fine weather, visitors can view as far as Osaka from the observation room which is 100 meters high. JKT48 members encounters Tawawa-chan, the mascot of Kyoto Tower. The entrance fee of observation deck is 770 JPY for an adult. (There are discount for student and children)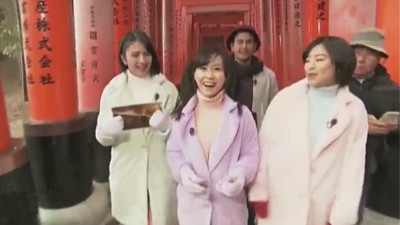 Fushimi Inari Taisha, that takes 20 minutes by bus from Kyoto Station, has the history of over 1000 years. This shrine is known by scarlet "senbon torii" (a thousand torii) standing in a row. Actually, there are not a thousand, but ten thousand torii in this shrine. JKT48 members also surprised by a number of torii!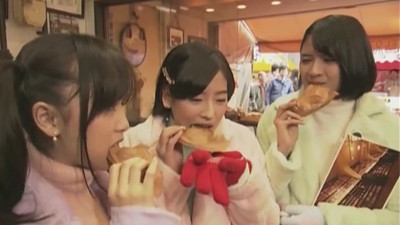 On the way to Fushimi Inari Taisha, JKT48 trio tries Inari Senbei made by Sohonke Inariya. Generally, Inari Senbei were made with flour, white miso, sesame, and sugar, so Muslims can also eat them without worrying. When visiting Kyoto, please do not forget to bring HMJ's "Kyoto Map", that contains many HALAL restaurants!
KYOTO MAP FOR MUSLIM:
https://www.halalmedia.jp/archives/8268/kyoto-map-for-muslim-is-now-available/
Can JKT48 trio find out "No.1" this time too? Please check the video from the link below, and fully enjoy the attractions of Kyoto.
Kyoto – THE ICHIBAN Official Website:
http://theichiban.net/tour/kyoto