Ginza, An Elegant Area in The Center of Tokyo
Tokyo has some areas where each of them has its own landscape. One of them is Ginza, located in Chuo-ku, Tokyo, which is famous with its elegant and stylish-ness. Today I would like to introduce some spots in the center of Ginza.
Access
There are some stations we can use to go to Ginza, but there are 2 nearest stations to the center of Ginza. If you have JR Pass, you can use JR Yurakucho station, if you have Tokyo Metro (subway) pass, you can use Ginza station. Besides, there is LLC bus from Narita airport to Ginza station (just 1.000 yen!) so it is also convenient to access Ginza directly from Narita airport.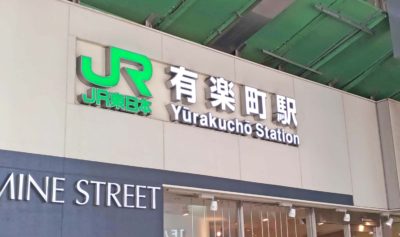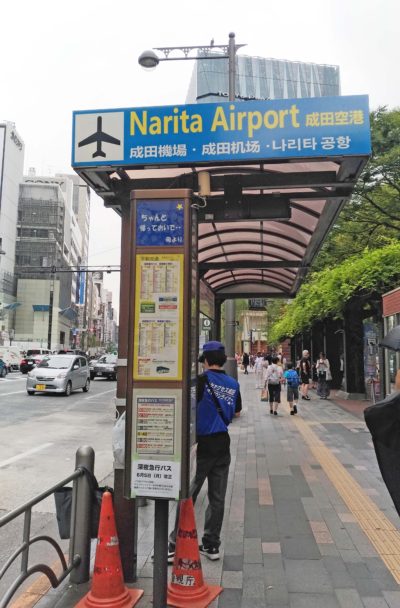 Recommended spots in Ginza
Uniqlo and GU Ginza Store
First place I would like to recommend is Uniqlo and GU Ginza Store. Both are located in Chuo-street, Ginza, and just 100 m apart. Uniqlo Ginza is the biggest Uniqlo store in the world (according to announcement inside the store on July 2017). Uniqlo Ginza has 12 floors while GU Ginza has 5 floors, both have many various of latest trend fashion items.
Good quality with best price, plus they have multilingual staffs to help foreign tourists enjoy their shopping. Moreover, both Uniqlo and Ginza have muslim friendly fashion as well! (Muslim fashion with Uniqlo)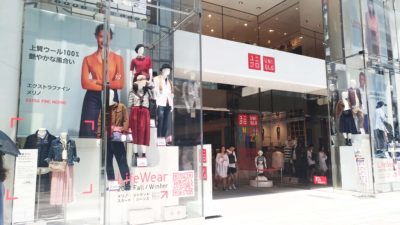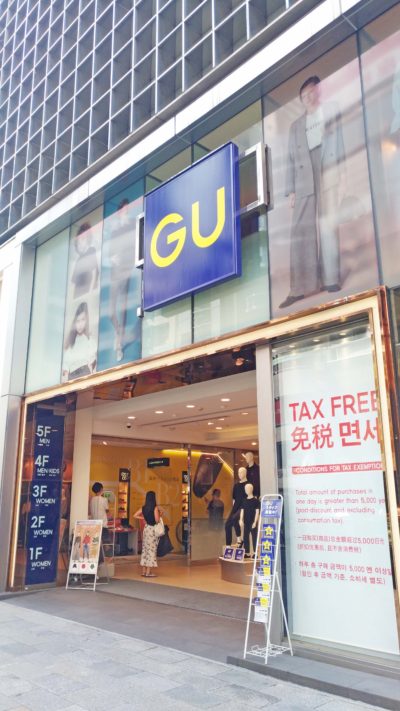 GINZA SIX
Ginza Six, a biggest high-end mall in Ginza that just start operating on April 20, 2017. It is located right in front of Uniqlo Ginza. It has chic exterior and has many branded stores. There is a garden on the rooftop of Ginza Six where we can enjoy Tokyo landscape view. We can see both Tokyo Tower and Tokyo Sky Tree from there!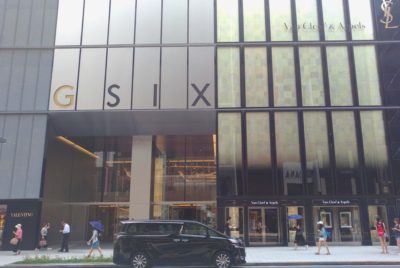 We can find Tsujiri, a maccha shop who is selling authentic Kyoto Uji-Maccha at B1 floor of Ginza Six. Tsujiri is located right beside escalator.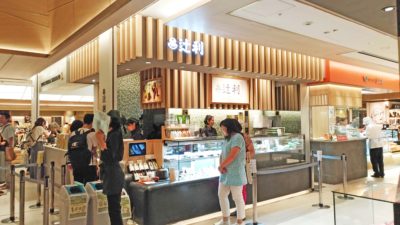 On the 1st floor of Ginza Six, there is Natural Lawson (convenience store) where we can find halal souvenir corner! We can choose whether halal castella cake in 3 flavors, halal chocolate, and halal Japanese rice cracker (senbei) as souvenirs!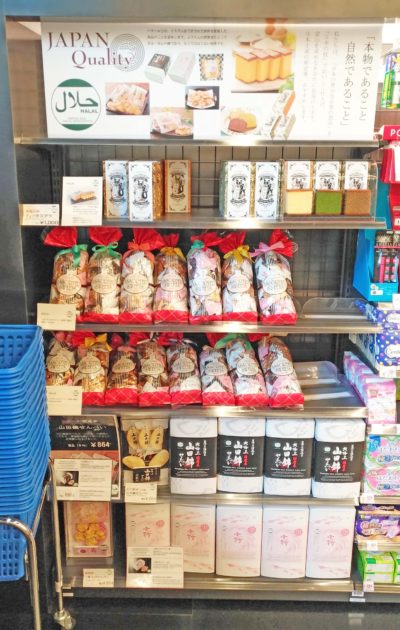 Have lunch at halal restaurant
After enjoy GINZA SIX, let's have lunch! There are Halal India restaurant, Turkey restaurant, and Malaysia restaurant right beside Ginza Six!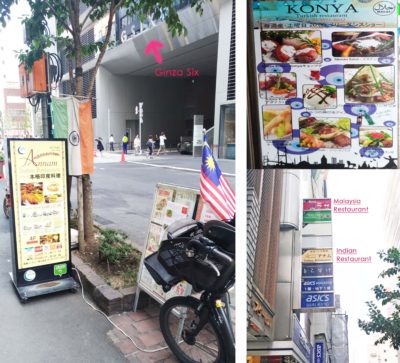 Annam (India restaurant) Offer halal and vegetarian dishes.
Konya (Turkey restaurant)
Rasa (Malaysia restaurant)
Japanese souvenirs
After having lunch, we will find a kimono store called Erikiku while go back to Chuo-street. This store is selling kimono, kimono accessories, Japanese motive accessories etc with reasonable price. Of course, it is also good for souvenirs.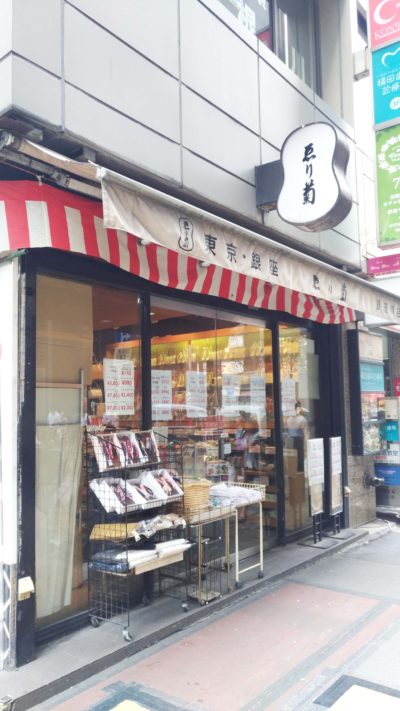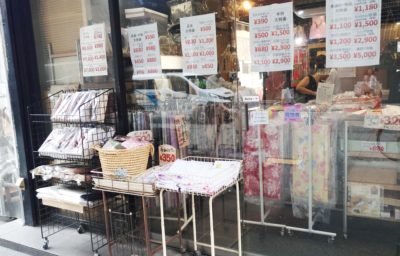 Pray at LAOX EXITMELSA
Get back to Chuo-street, now we will go to LAOX EXITMELSA. LAOX is a tax-free store who is gaining popularity among foreign tourists, they have various of Japanese authentic items, from food/snacks to Japanese-style goods. They have pray space for muslim, so we can do pray while looking for souvenirs there(Pray space at LAOX EXITMELSA)
Tokyo Kyukodo
Located at Ginza 4-chome crossing, Tokyo Kyukodo is a long-established stationery store who is selling high-quality and unique stationery goods that make them gaining popularity among both domestic and foreign tourists. They have various of items, from postcards with Japanese landscape or Ukiyo-e, cherry blossom pattern notebook, until beautiful Japanese paper crafts. Especially, their scented items (scented bag etc) is the most unique one.
Please do be careful as it is forbidden to take picture inside the store.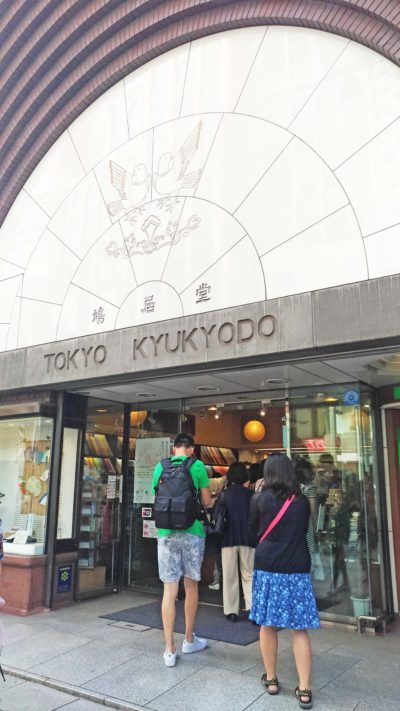 Continue to Muslim Also Could Enjoy! Recommended Travel Spots in Ginza (2)