[Recipe 2] Chicken Ramen!
Samurai Ramen is available in 2 meals in a pack, consists of noodle and sauce that bring forth the real and authentic taste of Japanese ramen.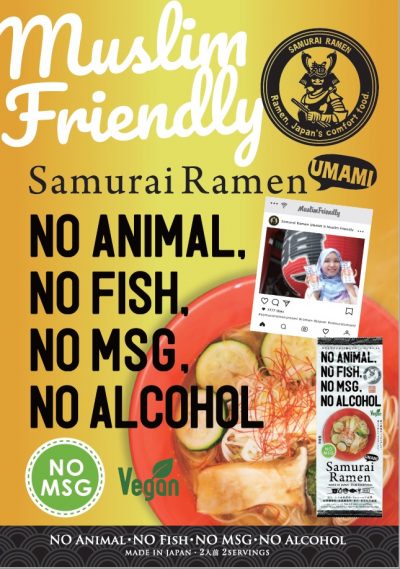 With the desire to let more customers to have Samurai Ramen more enjoyable, we are introducing simple recipes, with simple arrangement, that is easy for everyone to do.
No alcohol, no animal, no fish, no MSG, let's cook the unbeatable instant ramen!
Let's Cook Chicken Ramen!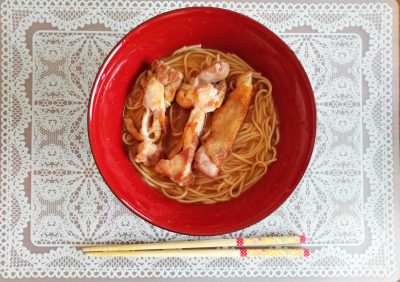 Recipe (for 1 meal)
※ Chicken meat (this time we are using boneless leg meat, you can choose like breast etc as you like)
※ Samurai ramen (1 meal)
※ Salt and pepper (in sufficient amount)
※ Frying oil (about 1 tablespoon)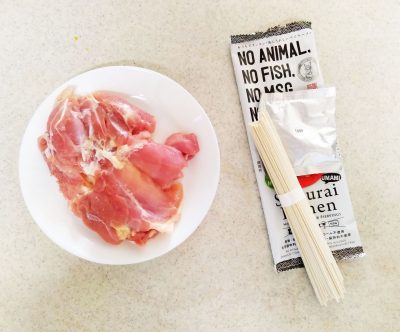 How to Cook
Put suitable amount of salt and pepper to both side of chicken.
Heat oil on frying pan, then put the chicken in. If you use boneless leg meat like we use here, put the skin side first.
If the chicken turns brown, flip and fry the other side. Make sure it is well cooked until inside.
Cut the chicken in size you want, put it on a plate.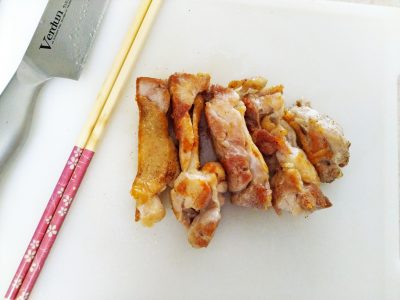 Then, let's make Samurai Ramen. Follow the directions as written on the back side of the package.
Once Samurai Ramen done, put the chicken on the top.
DONE!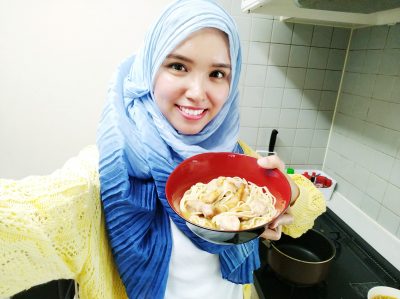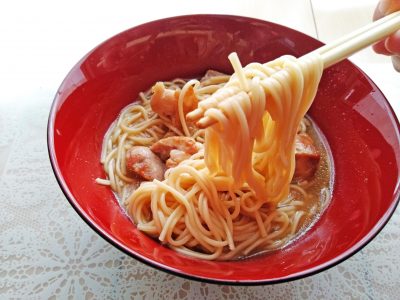 It just takes for about 10 to 15 minutes to make this chicken ramen. Quick and simple!
Where to Get Samurai Ramen
Samurai Ramen is now available in Gyomu Super
Where to Get Halal Chicken
Other recipe